Course
overview
This course is designed to provide comprehensive knowledge and understanding of Events Management for those working in Hospitality, Entertainment and the Leisure sector, or those who wish to become an expert in this aspect of the business.
Expand all and read more
What
you'll learn
Provides professionals with the opportunity to develop a wide range of skills, competencies and attributes required for successfully managing events
Provides evidence to potential clients that you are competent in managing events efficiently and effectively, enhancing your opportunities of winning contracts and employment

coursesonline.co.uk customers are now eligible to apply for an XO Student Discount Card.
Enrol in a course today to unlock exclusive deals.
Duration
study load
36 weeks
6 weeks per unit
You will be given a timetable to follow
Entry
requirements
Students must:
Be 19 years of age and over
Have at least 1 year's work experience in Events Management or a related area
Find out more about the entry requirements for this course
Course
features
Students are allocated a UK-based tutor
Tutors are available by telephone and Moodle Messaging (email via the virtual learning environment) to discuss course materials and give support and assistance with assignments
Student services are available by telephone and email to assist with any issues or concerns during your course
Assessment
Completion of an assignment for each unit
No examinations
Delivery
The course is a self-study course. It is delivered via an online virtual learning environment (VLE) called Moodle
Subjects
Consists of 6 unit(s) and has a transferable credit value of a minimum of 0 credits.
Core Units
Contemporary Hospitality Industry
Review the current structure of the hospitality industry
Analyse recent developments in the hospitality industry
Explore the changing role of hospitality staff in different contexts
Predict potential trends and developments in hospitality provision and management
Contract and Events Management
Investigate the strategic issues which affect decision-making
Explore the operational issues which affect the success of contract and event management
Appreciate the financial processes involved in tendering and implementation
Entertainment and Venue Management
Examine the contribution of the arts, entertainment and venue management industry to the national economy
Investigate the range of activities offered by the arts, entertainment and venue management industry
Explore the management and operation of different types of venues
Investigate current and future trends in the arts, entertainment and venue management industry
Explain the processes and procedures involved in people management
Investigate working relationships within a services industry context
Evaluate methods of managing and developing human resources
Investigate industrial relations and legislation within the employment relationship
Investigate project management principles
Examine project organisation and people
Examine project processes and procedures
Collect and analyse cost information within a business
Propose methods to reduce costs and enhance value within a business
Prepare forecasts and budgets for a business
Monitor performance against budgets within a business
Want more information about the subjects for this course?
Want to know more about this course?
Complete the form and learn about:
Pricing and payment options

Start dates

Subjects

Study method

How to get help and contact information

Everything you need to know before enrolling!
Want to know more about this course?
Get your free course guide now! Complete this easy form and you'll also receive a course consultation with Brighton School of Business and Management.
Receive a consultation from a course expert
See student testimonials below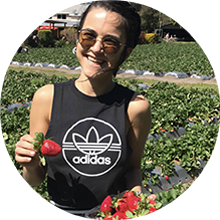 "I found the website easy to use and the contact I received after my enquiry was good. Not too pushy but there if I needed them." - Dimity G.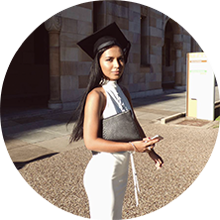 "All details and info was there and my query was answered quickly." - Soula M.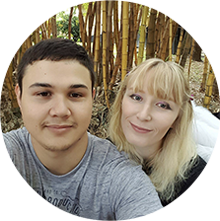 "Gave me everything I needed and someone called me, pretty much straight away." - Marlon T.