Course
overview
This qualification, Human Resources Management is designed for people working in training, human resources, or other related areas. The course focuses on developing your knowledge and understanding of the management of HR processes rather than the technical aspects, such as Employment Law. This online Human Resources Management course is ideal for those who wish to develop into a management role within Human Resources.
Expand all and read more
What
you'll learn
This course focuses on developing the competencies and skills required to improve your performance, advance your career progression and increase your earning potential within the HR sector
This course has been developed as an alternative to the CIPD Human Resources courses, focusing on the development of management skills and processes that are required within HR, as well as the practical application of HR models and practices
The assignments that are required for successful completion of this course will encourage you to apply HR theories and models to practical situations within your workplace. This will help you to manage real-world problems more effectively while you study the course

coursesonline.co.uk customers are now eligible to apply for an XO Student Discount Card.
Enrol in a course today to unlock exclusive deals.
Duration
study load
36 weeks
6 weeks per unit
You will be given a timetable to follow
Entry
requirements
Students must:
Be 18 years of age and over
Have at least 1 year's work experience in Human Resources or a related area
Find out more about the entry requirements for this course
Course
features
Students are allocated a UK-based tutor
Tutors are available by telephone and Moodle Messaging (email via the virtual learning environment) to discuss course materials and give support and assistance with assignments
Student services are available by telephone and email to assist with any issues or concerns during your course
Assessment
Completion of an assignment for each unit
No examinations
Delivery
The course is a self-study course. It is delivered via an online virtual learning environment (VLE) called Moodle
Subjects
Consists of 6 unit(s) and has a transferable credit value of a minimum of 0 credits.
Core Units
Recruitment and Selection
Investigate personnel requirements and undertake a job analysis for an identified position
Examine employment legislation with regard to recruitment
Implement and evaluate the recruitment and selection process
Human Resource Management
Investigate the traditional view of personnel management and the new approach of Human Resource Management
Evaluate the procedures and practices used for recruiting and selecting suitable employees
Establish the effectiveness of principles and procedures for monitoring and rewarding the employee
Explore rights and procedures on exit from an organisation
Examine the differing perspectives of human resource management
Review ways of developing flexibility within the workplace
Determine the need for equal opportunities within the workplace
Explore topical human resource practices and issues
Human Resources Development
Explore a range of different learning theories and learning styles
Critically evaluate the planning and design of training and development
Explore the role and purpose of evaluation and evaluation techniques
Examine a range of government-led initiatives aimed at developing skills in the labour market
Explore the context of employee relations against a changing background
Examine the nature of industrial conflict and the resolution of collective disputes
Explore the processes of collective bargaining and negotiation
Investigate the concept of employee participation and involvement
Collect and analyse cost information within a business
Propose methods to reduce costs and enhance value within a business
Prepare forecasts and budgets for a business
Monitor performance against budgets within a business
Want more information about the subjects for this course?
Want to know more about this course?
Complete the form and learn about:
Pricing and payment options

Start dates

Subjects

Study method

How to get help and contact information

Everything you need to know before enrolling!
Want to know more about this course?
Get your free course guide now! Complete this easy form and you'll also receive a course consultation with Brighton School of Business and Management.
Receive a consultation from a course expert
See student testimonials below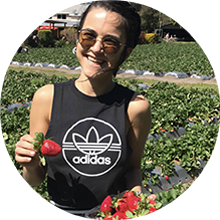 "I found the website easy to use and the contact I received after my enquiry was good. Not too pushy but there if I needed them." - Dimity G.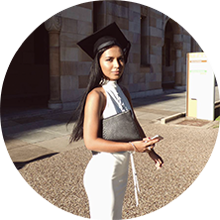 "All details and info was there and my query was answered quickly." - Soula M.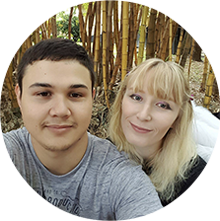 "Gave me everything I needed and someone called me, pretty much straight away." - Marlon T.