Course
overview
These libraries contain courses that are fully accredited by their governing bodies which will provide you with the opportunity to gain certifications that are recognised around the world, which will undoubtedly assist you in furthering your career in the field of your choosing.
The courses are accompanied by additional learning materials such as practice exams and downloadable study materials, all of which you will have unlimited access to for 1 year. Students wishing to study either IT or Project Management will have their learning needs met by this course bundle, as it contains the libraries for both IT and Project Management and will provide the understanding required to attain a number of leading certifications in both fields.
The libraries are vast and provide you with the choice to complete as many of the courses as you want to in order to meet your learning objectives, with a filter option to isolate the specific subjects that you're interested in. The IT course library is composed of courses from some of the most reputable providers of IT training; such as CompTIA, Microsoft and Cisco, among others. The courses themselves cover a number of subjects, and can provide insight to both newcomers to the IT field and to experienced Technicians seeking to expand their knowledge. The Project Management course library covers 7 hugely popular project management methodologies which are often used in combination with each other, making this a very valuable library for Project Managers of all levels.
The courses in this library are from some of the most respected Project Management and Business Improvement providers today, including AXELOS, APMG and BCS. This bundle is a valuable resource for those wishing to pursue a career as either a Project Manager or IT Technician, as it covers many topics that are requirements for those roles – as well as those that are used in combination for roles such as IT Project Manager. These courses will be available to you with no restrictions on how or when you use them for the duration of 1 year, along with access to additional learning materials.
Expand all and read more
What
you'll learn
The training courses in the Project Management library are designed to be an introduction to the principles, processes and basic concepts used in these project management methodologies, and also to teach you to practically apply these techniques to result in improved business outcomes and operations to benefit the organisation.
The IT courses in this bundle cover many subjects within the IT field, including but not limited to networking, software, hardware, configuration and operating systems; and this allows you the freedom to dedicate yourself to the specific subjects that you choose to specialise in.
Recognition
Awarding Body: APMG International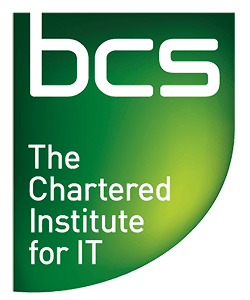 Awarding Body: BCS
Accredited by Cisco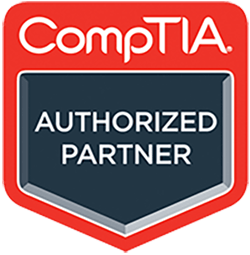 Accredited by Microsoft
Entry
requirements
If you are unsure whether your existing skill and experience is appropriate for this bundle, our Course and Career Advisors are available to guide you in the right direction to benefit your career in the future.
Find out more about the entry requirements for this course
Delivery
Many students prefer online study to conventional classroom-based learning as it provides them with the freedom to learn at their own pace, and in an environment in which they are comfortable. Online study material can also be viewed and revised as many times as the student needs, which contributes to long-term memory retention. These factors, in addition to the fact that online training courses are often more cost effective than the on-site alternative, make online study an appealing option to students today.
About
ITonlinelearning
Located in Sittingbourne, Kent in the United Kingdom, ITonlinelearning was founded by Jeremy Dargie in 2009. Our aim is to help both aspiring and seasoned professionals gain internationally recognised, accredited certifications that enable them to begin and develop their careers and develop into sought after and well-versed professionals.
We are able to tailor your courses to your specific needs, giving you the opportunity to study courses on offer from world-leading companies such as Microsoft, Cisco, CompTIA, PRINCE2, Adobe, NEBOSH and CIW, to name but a few. These certifications will help you, like thousands of others, reach your certification goals and beyond, ensuring that you develop your chosen career into a lucrative and rewarding profession.