Course
overview
The New IT Career bundle from ITonlinelearning will deliver a clear route for professional IT development and prove that you can provide credibility to current, or future, employers. This IT training bundle is perfect for both those who are new to the field of Information Technology and those who are looking to validate their experience with internationally recognised certifications.
IT Consultants can earn as much as £47,500 when fully certified and experience will lead to even higher earnings. Simply adding these IT certifications to your CV will see you immediately qualifying for entry level positions.
To work in a professional IT environment it is essential to gain the skills and knowledge required in order to increase your employment and earning potentials. This study bundle will provide you with everything that you need to gain your certification and boost your CV.
Expand all and read more
What
you'll learn
CompTIA IT Fundamentals
CompTIA A+
The CompTIA A+ course teaches you how to work in a professional IT environment. You will learn about hardware, components, operating systems and very importantly how to troubleshoot and support users.
CompTIA Network+
The CompTIA Network+ course will give you a very good foundation level knowledge of networking.
Windows 7
Windows 8
The Windows 7 course is the important one here as the bulk of companies currently use Windows 7 as their chosen operating system. The Windows 7 course will give you an expert level knowledge of Windows 7 so you can support users and very importantly troubleshoot Windows 7 issues.
Windows 10
The Windows 10 course will help you get to grips with the installation and configuration of the latest operating system on offer from Microsoft.
Learn how to configure data security, network security and device security as well as the maintenance, updating and recovery of Windows 10.
Cisco CCENT
Recognition
Accredited by Cisco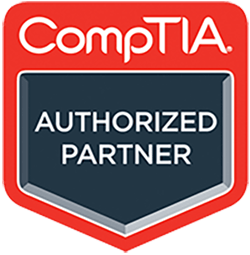 Accredited by Microsoft
Duration
study load
Earning these sought after IT qualifications only require a total study time of approximately 30 hours per exam, which means that these highly beneficial certifications can be achieved in a relatively short period of time.
Course
features
Fully accredited by Microsoft and CompTIA
A new revolutionary way of studying makes use of interactive video tutorials, exam preparations and ongoing testing materials.
Our Advisors will help you build your CV once you have completed the training
Excellent resource for refreshing your knowledge and preparing for interviews
Extensive exam simulatorsThis not only makes studying easier but also fun and engaging.
Delivery
Ability to study at your own pace 24/7
You can pause and rewind the material at any time
Studying is broken down into easily manageable sections
Access to study material for 1 year
About
ITonlinelearning
Located in Sittingbourne, Kent in the United Kingdom, ITonlinelearning was founded by Jeremy Dargie in 2009. Our aim is to help both aspiring and seasoned professionals gain internationally recognised, accredited certifications that enable them to begin and develop their careers and develop into sought after and well-versed professionals.
We are able to tailor your courses to your specific needs, giving you the opportunity to study courses on offer from world-leading companies such as Microsoft, Cisco, CompTIA, PRINCE2, Adobe, NEBOSH and CIW, to name but a few. These certifications will help you, like thousands of others, reach your certification goals and beyond, ensuring that you develop your chosen career into a lucrative and rewarding profession.