Course
overview
If your goal is to become a Project Manager then obtaining internationally recognised certifications from widely respected governing bodies should be your priority.
The courses in this package provide that, are fully accredited, and will be available to you for 1 year – with no restrictions on how or when you access them. This Project Management Ultimate Career Package is the perfect place for you to begin your ascension through the ranks as it will equip you with an understanding of all the tools and resources commonly used by Project Managers, as well as an understanding of the techniques and processes associated with each methodology.
The role of Project Manager is highly respected in any organisation because they maintain multiple aspects of a project, from ensuring that the project is carried out within the agreed timeframe, to preventing the project from exceeding the agreed budget – and not least making sure that the result of the project meets the agreed quality standards. These responsibilities make for a multifaceted and challenging career, but also a highly rewarding and lucrative one. Project Management is a concept that every individual working in a project or team environment would benefit from being familiar with, and this Project Management Ultimate Career Package is designed to introduce these concepts at a level that is approachable for either a seasoned Project Worker or someone new to the field.
This package offers course material on some of the foremost methodologies in Project Management and associated concepts today, including: PRINCE2, the must-have certifications for project management today AgilePM, one of the most popular frameworks and certifications for project management Lean Six Sigma, a highly effective methodology aimed at reducing waste and improving efficiency MSP, a best practice methodology which focuses on managing transformational change during projects All of the included content contribute to forming a solid foundation of Project Management knowledge and techniques for you to utilise to further your career as a successful Project Manager.
Expand all and read more
What
you'll learn
PRINCE2 Foundation: The first level of training for the esteemed PRINCE2 methodology, which introduces the 7 Themes, Principles and Processes PRINCE2 Practitioner. The second level of training outlines how to practically apply the methodology we became familiar with in PRINCE2 Foundation.
Certified Associate in Project Management (CAPM): An entry level certification aimed at aspiring Project Managers Project Management Professional (PMP).
A highly popular Project Management certification course PMI Risk Management Professional (PMI-RMP). A course which focuses on Risk Management during Projects Agile ScrumMaster. This course outlines the skills required for implementing the Agile SCRUM process.
Lean Six Sigma Green Belt:  This course familiarises you with the themes of Lean Six Sigma, and the DMAIC methodology.
Lean Six Sigma Black Belt: This course illustrates how to implement what we learnt in LSSGB to remove waste and increase efficiency within an organisation
Agile Foundation: This course represents the first level of training in the Agile Project Management methodology.
Agile Practitioner: This course covers the second level of training to become a certified Agile Project Manager MSP Foundation. The first level of this certification is aimed at illustrating the best practice approach used in this methodology MSP Practitioner. The second level of this certification stands to teach you how to use these approaches to deliver strategic organisational benefits
Recognition
Awarding Body: APMG International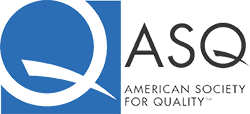 Awarding Body: ASQ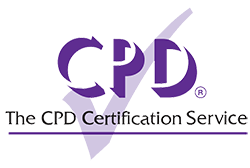 Awarding Body: CPD
Awarding body: PeopleCert
Awarding Body: PMI
Entry
requirements
Our Course and Career Advisors are available to help you determine whether your personal skill level is suited to these courses.
Find out more about the entry requirements for this course
Delivery
Many students prefer online study to conventional classroom-based learning as it provides them with the freedom to learn at their own pace, and in an environment in which they are comfortable. Online study material can also be viewed and revised as many times as the student needs, which contributes to long-term memory retention. These factors, in addition to the fact that online training courses are often more cost effective than the on-site alternative, make online study an appealing option to students today.
About
ITonlinelearning
Located in Sittingbourne, Kent in the United Kingdom, ITonlinelearning was founded by Jeremy Dargie in 2009. Our aim is to help both aspiring and seasoned professionals gain internationally recognised, accredited certifications that enable them to begin and develop their careers and develop into sought after and well-versed professionals.
We are able to tailor your courses to your specific needs, giving you the opportunity to study courses on offer from world-leading companies such as Microsoft, Cisco, CompTIA, PRINCE2, Adobe, NEBOSH and CIW, to name but a few. These certifications will help you, like thousands of others, reach your certification goals and beyond, ensuring that you develop your chosen career into a lucrative and rewarding profession.