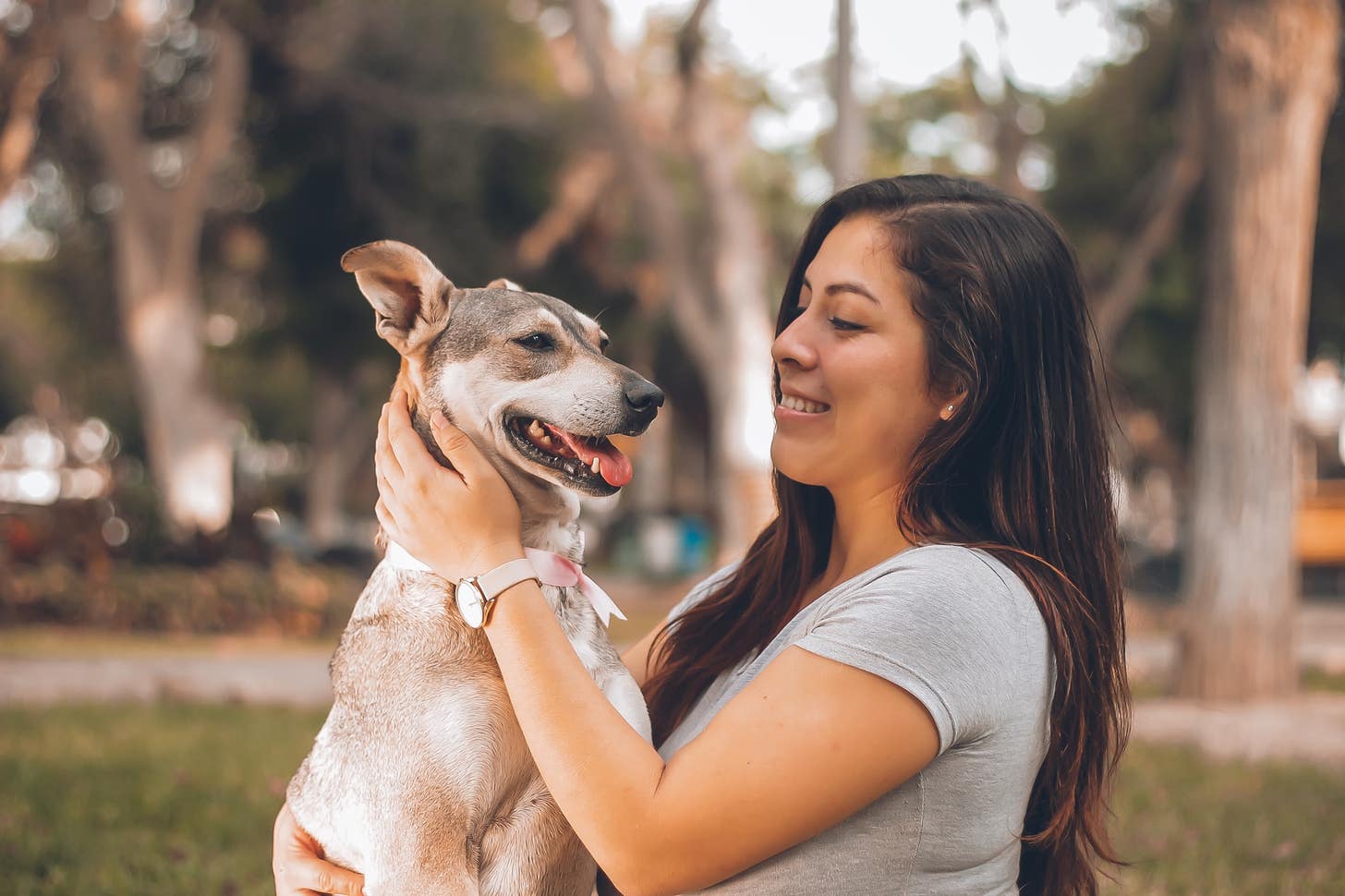 How to Become a Dog Trainer
---
---
How to Become a Dog Trainer
---
---
If you love dogs, have an interest in animal behaviour, and want to help people care for their canine companions, then a dog trainer career could be for you! This gratifying career involves helping train dogs for specific roles such as assistance dogs, assisting owners in relating to their dogs, and educating them on which appropriate training techniques they should use for their animals. If this sounds like a career for you, then find out below how you can become a dog trainer.
What does a dog trainer do?

The daily life of a dog trainer can include responsibilities such as:
---
Discuss behavioural issues and training needs with owners/professionals
Carry out initial behavioural assessments
Identify problems/areas of improvement
Develop individualised training plans
Implement appropriate, reward-based training techniques
Teaching dog owners how to communicate effectively with their dogs
Ensure all dogs are happy and receptive to training
Run puppy socialisation and training groups
Book in clients and develop a structured schedule
Adjust training plans as appropriate
---
There are two main career paths open to dog trainers; training service dogs/dogs in homes and helping owners to train their dogs. 
Training service animals includes training guide dogs and police dogs, working with other professional dog trainers or training dogs in shelters to prepare them for adoption. This focuses more on training the dog directly and then passing any necessary techniques to owners. 
The latter is what people think of when it comes to dog trainers, whereby they will go to owners homes and help train their dogs, run dog and puppy training classes and educate owners on training their dogs. 
This focuses more on helping the owners understand their dogs and is often referred to as the aspect of the job where you need to train people more than their dogs!
What qualifications do dog trainers Need?

Becoming a dog trainer doesn't require any formal qualifications. However, you will need to demonstrate your love for dogs and knowledge of training a variety of canine breeds. It is also always a good start to have 5 GCSE's grade A*-C with maths and English, as employers can often prefer employees to have this. 
There are a variety of distance learning courses you can undertake in dog training. For example, courses in Animal Care and Animal Behaviour, Animal Care Level 2 or Complete Animal Care. which can be completed entirely online, in your own time, will equip you with the knowledge you need to become a dog trainer. In addition, there are a range of other animal-related courses you can explore, such as Dog Grooming QLS Level 3, which can help you gain general canine care and training knowledge. 
Once you have completed your online dog trainer course, you can join a number of professional organisations. These include the British Institute of Dog Trainers, the Association of Professional Dog Trainers (APDT) or the Certification Council for Professional Dog Trainers. This is one route to becoming a certified dog trainer, however. Whether you want to start your own business or work full-time at an established dog training school, having an affiliation with a trusted dog training institute is helpful.
Do you need work experience to become a dog trainer?

Although It's not a requirement to have your own dog in order to become a dog trainer, you will need some experience with dogs, whether it is looking after a friend's dog or gaining some work experience.
You can gain experience by volunteering at your local animal shelter and walking dogs, cleaning kennels or socialising animals, or by booking in work experience shadowing an animal carer. If you decide to undertake an apprenticeship or another practical course in animal care, you will likely have some experience with animals included in the course.
Many organisations such as animal shelters also have their own dedicated animal trainer or animal behaviourist, so it is worth getting in touch to see if you could shadow them for a few weeks. Suppose you cannot gain experience at your local shelter. In that case, local veterinary surgeries also offer some training classes that you may be able to sit in on, or you might find a self-employed dog trainer local to you from whom you can gain experience.
How much do dog trainers earn?

Dog trainers earn an average of £26,974 per year. This can go up to £39,000 for experienced dog trainers. If you choose to go down a self-employed route, your annual salary may vary depending on how many clients you help. You can also offer additional services, such as exercise and nutritional guides.
Average Salary for a Dog Trainer
What skills does a dog trainer need?
Being the best dog trainer can require hard work, passion, and willingness to build up key skills. Some of the essential skills all dog trainers need includes: 
Empathy for dogs and owners

Excellent communication skills

Ability to recognise canine body language

Excellent observational skills
Confidence in training dogs with a range of behavioural needs

Excellent organisational skills

Ability to pay close attention to detail

Great interpersonal skills
What career opportunities are there for dog trainers?

Dog trainers can choose to be self-employed, meeting privately with clients who need help training their canine companions. However, dog trainers are also commonly employed by organisations such as:
Animal shelters

Veterinary surgeries
Charities (such as the RSPCA)

Kennel Club
Your dog training career can lead you in various directions, from working with owners and their new puppies to helping dogs with behaviour problems overcome them and find their new home! You don't have to choose right away either. You can learn about animal welfare and dog behaviour, study a dog training course and then see which work opportunities are available for the dog lover in you to explore.
Interested in taking a step into this fun and rewarding career field? See how we can help you get started on your education journey today.
---
Browse Animal Care Courses Now!