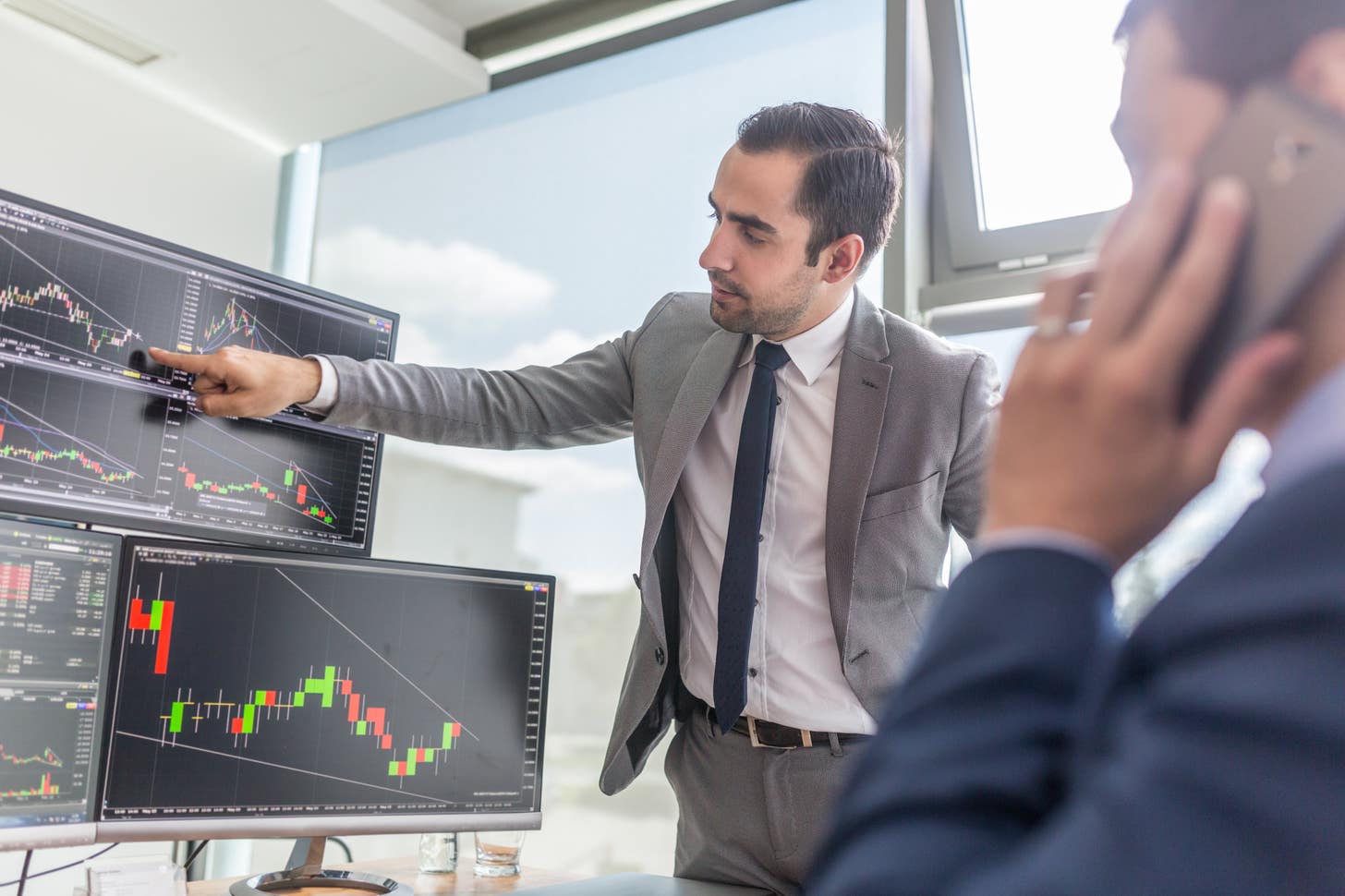 How to Begin a Career in Trading
---
---
How to Begin a Career in Trading
---
---
Do you thrive in thrilling and dynamic environments? A career in trading on the London Stock Exchange or Wall Street could be for you! In order to start your career in trading, you will need to understand the nitty-gritty involved in buying and selling goods to earn money. You may want to become a full-time professional trader or trade in your free time.
What Qualifications Do You Need to Begin a Career in Trading?
If you're wondering how to become a stock trader but aren't sure where to start, having a background or education in business and finance can equip you with the basics to go forward with. A finance or accounts degree is a smart step to start your trading career. Next, try to identify the right field for you within the financial sector, whether that's day trading, investment banking, or asset management.
You could choose to study equity investment, trading skills, trading psychology, and more. Courses like these can give you the wide range of skills needed to succeed in trading. Trading can be a dream job for many, but working out which part of this career you want to specialise in can help you get the most out of it. Additional certifications in Forex trading, institutional trading, or CISI & CPD will further your professional credentials and knowledge of the stock market. Once you've got a basic knowledge of trading locked in, looking at advanced trading courses can be a great next step.
Additionally, completing work experience or internship with an investment bank or trading firm will also give you an edge in this competitive industry.
As a Beginner, Where Should I Start in Trading?

Working in the stock market can be an enjoyable and lucrative career. Trading for a living can bring in substantial income, and working as a full-time trader can open up lots of opportunities to accumulate wealth. 
So, is stock trading worth it? How much money do traders make? Well, the nature of the stock market is unpredictable, and there are no guarantees. 
As a general rule, it's good to avoid investing more than you can afford to lose, and investing in less volatile stocks, such as government bonds, as well as riskier stocks, can be a good way to invest in a sustainable way. Having a long-term trading plan and building up trading experience before taking on riskier stocks is a great way to build up a solid career path as a successful trader.
Skill Set Required for a Career in Trading
Trading can be a demanding job, and there are lots of skills you'll need to brush up on before you get started. Having these skills in your repertoire will help you to succeed in your career. 
---
Exceptional analytical skills

Confidence in working with quantitative data or a large amount of money

Strong communication skills
Keen interest in the workings of the market

Strong personal discipline and motivation

Physical and mental stamina
What Does a Trader Do?
Trading can involve earning money for yourself, as well as providing services to consumers. Trading is an important part of the global economy by creating liquidity in financial markets and is the main source of profit for investment banks, hedge funds, and commodity companies.
Using their analytical skills and financial knowledge, traders survey the financial market and make predictions. They will then need to make prompt decisions on when to buy and sell, with the aim of making as much money as possible for the client while reducing financial risk.
There are three main ways trading can be done:
Proprietary trading – which involves buying and selling financial products on behalf of a bank
Flow trading – which involves executing trades on behalf of a bank's clients
Sales trading – which involves acting as a mediator between a client and the people responsible for executing trades.
Typical Duties for a Trader
A trader's day-to-day activities can change quickly, and they have to be on their toes and ready to react to different situations. However, there are some responsibilities that will remain the same throughout your career as a trader.
---
Liaising with clients and colleagues
Analysing data and making rapid fire decisions
Finalising trades over the phone or online
Executing trades and securing deals
Presenting ideas to clients
Obtaining market prices from market-making traders to inform trades' purchases
Popular Career Pathways for Traders
You may start off as a graduate trainee or entry-level trader. After gaining experience, you can become an associate, then a senior associate, and finally, at a director level. Because trading is of international significance, you may come across opportunities to work abroad.
Other opportunities as a financial analyst, day trader, or risk management consultant could also be for you.
Are you keen to start your trading journey today? Explore trading courses and see how we can help you begin your education journey. 
Browse Finance Courses Now!