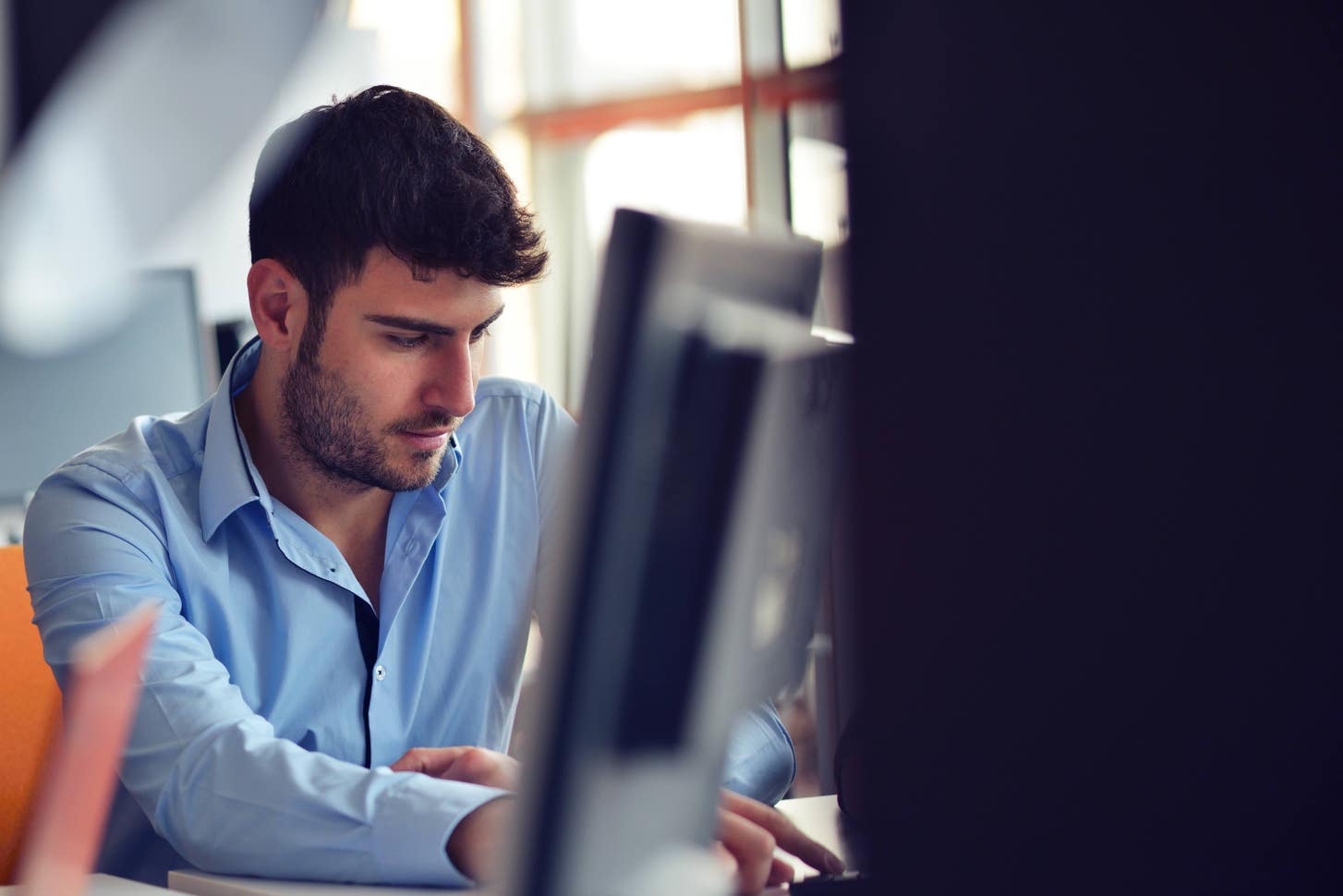 How to Become Java Certified
---
---
How to Become Java Certified
---
---
Java is a popular programming language used to create software and applications. This article will provide you with an informative guide on how to become Java certified and the benefits that this brings to both an organisation and your career.
What Does it Mean to be Java Certified?

A Java-certified professional is someone who has earned an industry certification that demonstrates to employers that they have the knowledge and skills to develop software and create applications. 
Java knowledge is highly sought after in today's world as it becomes increasingly ever more digital. As a result of this, Java professionals are in high demand in order to help companies program the various devices that run Java, from ATMs and TVs to parking meters, to name just a few.
Java is particularly known for its efficient processing speed in computer games, software, and application development.
Who is Java Certification For?

Those who are looking to become Java certified predominantly come from a computer science background with a solid grasp of software development.
Java developers are responsible for collaborating with software engineers and web developers to integrate Java into business apps, websites, web services, and software.  
Over 9 million developers worldwide use Java, and it's recognised as one of the main coding languages used around the globe. 
It's an ideal qualification for anyone who wants to try working in different sectors and be open to new locations. Due to the digital nature of the role, you'll also be able to find remote work, giving you even more freedom to choose where you want to work. 
Therefore, Java developers need to have a developer certification to demonstrate to employers that they have a professional certification.
How to Get Java Certified

---
If you're wondering how to get certified in Java, there are a few ways to start your java certification path. 
Step 1: Study the Basics of Java Programming Language

It is important firstly to learn Java to discover why it is used and valued by employers.

Step 2: Learn New Skills

Improve your knowledge of Java and learn new skills through hands-on experience of coding, navigation through Java applications, and web development.

Step 3: Prepare for Your Exam

Take an exam preparation online course and consult study guides to ensure that you know what to expect.

Step 4: Take Practice Exams

Take mock exams and solve practical questions.

Step 5: Register and Take Exams

Ensure that you research the particular Java certification exam that you wish to enrol in, as there are many oracle certification programs to choose from.
Two Levels of Qualifications for the Oracle Java SE 8 Programmer Certification
If you're wondering how to become an oracle certified java programmer, There are two certification paths to take, both of which are Oracle java certification:
Oracle Certified Associate (OCA)
OCA is an entry-level certification for Java programmers, which gives you a skeleton understanding of the Java programming language. It helps to ensure that the candidate has a foundation knowledge of Oracle products through dedicated tutorials and practice tests.
Oracle Certified Professional (OCP)
OCP builds upon fundamental OCP skills and demonstrates a higher level of knowledge and skills. OCP is popular with IT managers who use it to assess employees' qualifications or want to learn new features of Java.
If you're interested in gaining these qualifications or learning skills in this area, you can explore online java training courses and find what works best for you.
Do People With a Java Certificate Earn More?

Securing a Java Certification is extremely positive for your career as it demonstrates to employers that you have an up-to-date skill set, which helps you to stand out from others.
A popular career path for those with a java certification is becoming a software developer. According to the National Careers Service, starting salaries can be around £20,000, with experienced software developers earning around £70,000 a year.
LinkedIn listed cloud computing as the second-fastest growing industry of the future, a career path that java developers can take. 
Learning skills in this area won't only just increase your earning potential. You'll also be able to move into fast-growing industry areas and get ahead in the job market. With the workplace becoming increasingly digitised, learning more in this area is a great way to future-proof your career. 
As well as increasing your earning potential, those who have completed a java certification course could see an array of improvements to key skill areas listed below.
Improves and updates your knowledge of the Java language
Empowers you to do your job more efficiently and keep your skills current
Validates your Java experience
Helps you stay relevant in an increasingly competitive job market
Deepens your Java expertise
Allows you to develop sought-after skills that translate into improved career prospects
---
As you become more skilled, you could see new opportunities open up for higher-paying roles or pave the way for promotion in your current role.
Upper Salary for a Software developer
Career Pathways for Java Certified Professionals

Becoming a certified java developer and being able to apply java technology is an excellent idea for anyone who's keen to break into the IT space and can open up many career opportunities and new roles. 
Java is one of the most popular coding languages in the world and can be used to work with a wide variety of companies and industries.
As most companies need some form of software development, you can apply your new credentials in almost any type of business. 
Better still, Java is an internationally recognised coding language, so this means that you can apply for roles in different countries and markets.
You could get a job in the following areas once you've completed your studies.
---
Junior programmer
Senior programmer
Enterprise architect
Helps you stay relevant in an increasingly competitive job market
Software developer
Project manager
Are you keen to learn more about this exciting area? Want to advance your professional development and move forward?
Explore the courses we have on offer today and find out how you can take your career to the next level.
---
Browse Java Courses Now!