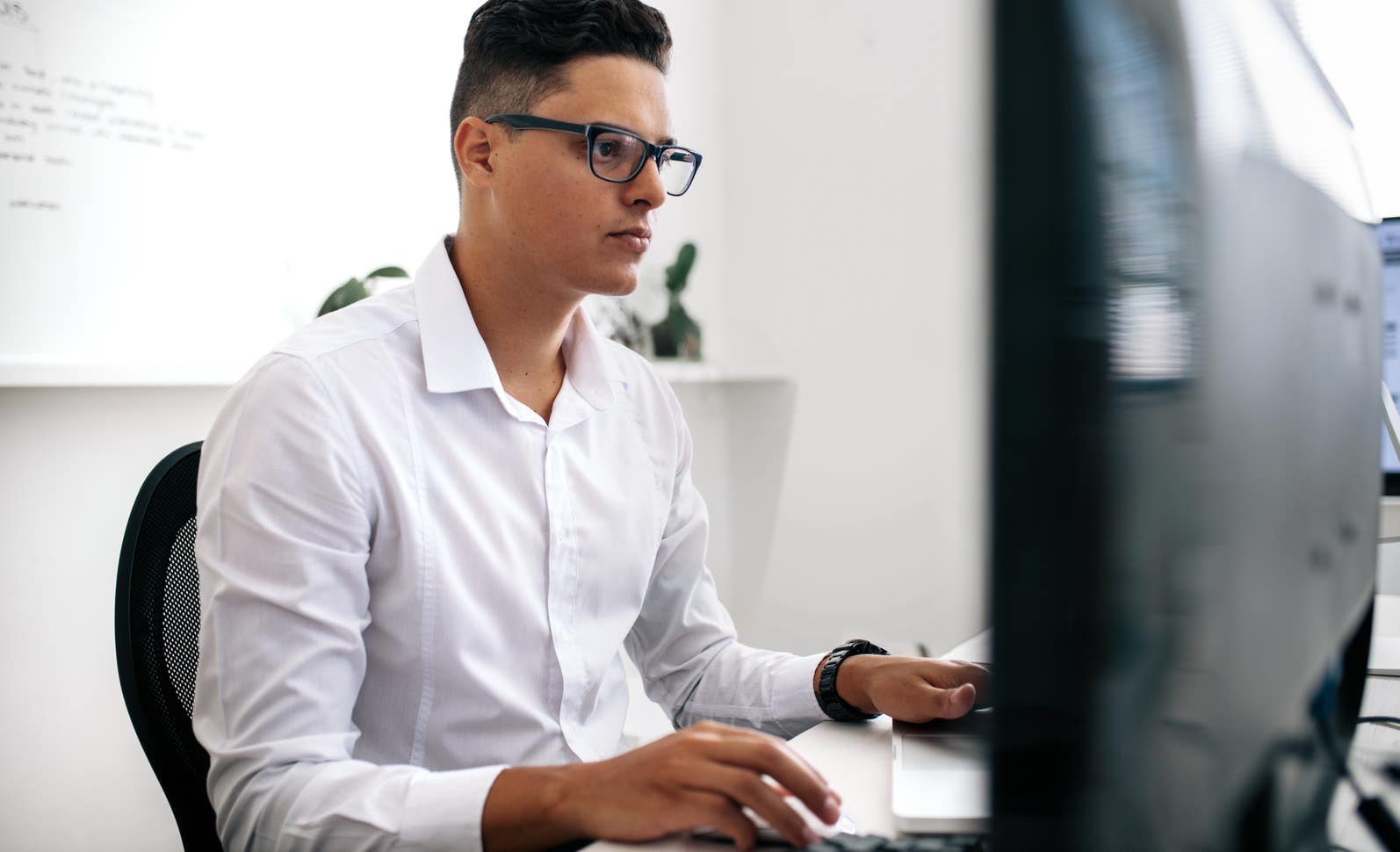 How to Become an App Developer
---
---
How to Become an App Developer
---
---
Do you have a sharp technical mind and a creative side? If you're a tech-savvy individual, a career in mobile app development may suit your skill set. This modern job role is certain to be challenging and engaging. Could you fit the bill?
What Qualifications Do You Need to Be an App Developer?
While there are many routes into mobile app development, these professionals will usually undertake a bachelor's degree in computer science or computer programming. Many of these degrees include modules on programming languages, which will give the professional a baseline understanding of software creation. When you come to the end of your degree or progress into postgraduate study, you may also have the opportunity to develop your own app idea and even create your own app, giving you a head start on your career path.
However, to stay relevant in the field of mobile app development, the professional should continuously update their skill set. For this reason, app developers may choose to undertake supplementary qualifications and awards as they move through their careers.
You can find a multitude of online courses which offer tutorials in a range of specific areas such as using Javascript to its full potential, how to create the apps people want as an android developer and which development platform is best for your needs. There are also things you can do in your daily life to keep up with the ever-evolving world of mobile applications. For example, staying up to date with new apps on the market and keeping in the know about the latest software development news.
Skill Set Required for an App Developer
To become an Application Developer, a professional will need to understand the mobile app design guidelines for each development platform, including IOS and Android and have a deep knowledge of app development. They will also need to have the ability to debug software, have good coding skills and be confident in running swift automated technical tests.
---
Keeping up to date with the languages as they adapt and change

The ability to build high-quality user interface
---
What Does an App Developer Do?
A mobile app developer (or an app developer) has one main duty. That is to create applications and software for smartphones. The apps that you see in the app store – and use on your Apple iPhone, iPad or Android device – are created by an app developer.
Average Salary for an App Developer
Typical Duties for an App Developer
The app developer role consists of a wide range of tasks in order to ensure the best final product – for example:
---
Always having finger on the pulse when it comes to technology
Collaborating with a designated mobile app developer to create applications
Communicating with other professionals such as software developers, software engineers, web developers and programmers
Creating the most straightforward user experience (UX)
Writing clean and concise code and fixing bugs along the way
Anticipating technical problems before they take full effect
Continually finessing knowledge of programming languages
Adapting throughout the app development process to ensure high quality and functionality
Popular Career Pathways for App Developers
Working in the field of IT and having technology-specific skills opens a lot of doors for application developers. Also, as the demand for new and inventive apps grows, so does the number of career opportunities for trained app developers.
You can work with big companies such as Apple, Microsoft and Blackberry, or create apps for android mobile devices. Whichever operating system you are developing apps for, whether it is android apps, ios apps, a new startup or any other kind of mobile app development, you will always have a career in the fast-growing area of mobile application development. 
As a qualified app developer, you'll have a wide range of options, from working for a company to freelancing from the comfort of your home. As you gather more skills and experience, you'll be able to work on more exciting projects with more high-profile clients, and you'll undoubtedly see your salary surge as you go.
---
Browse App Development Courses Now!