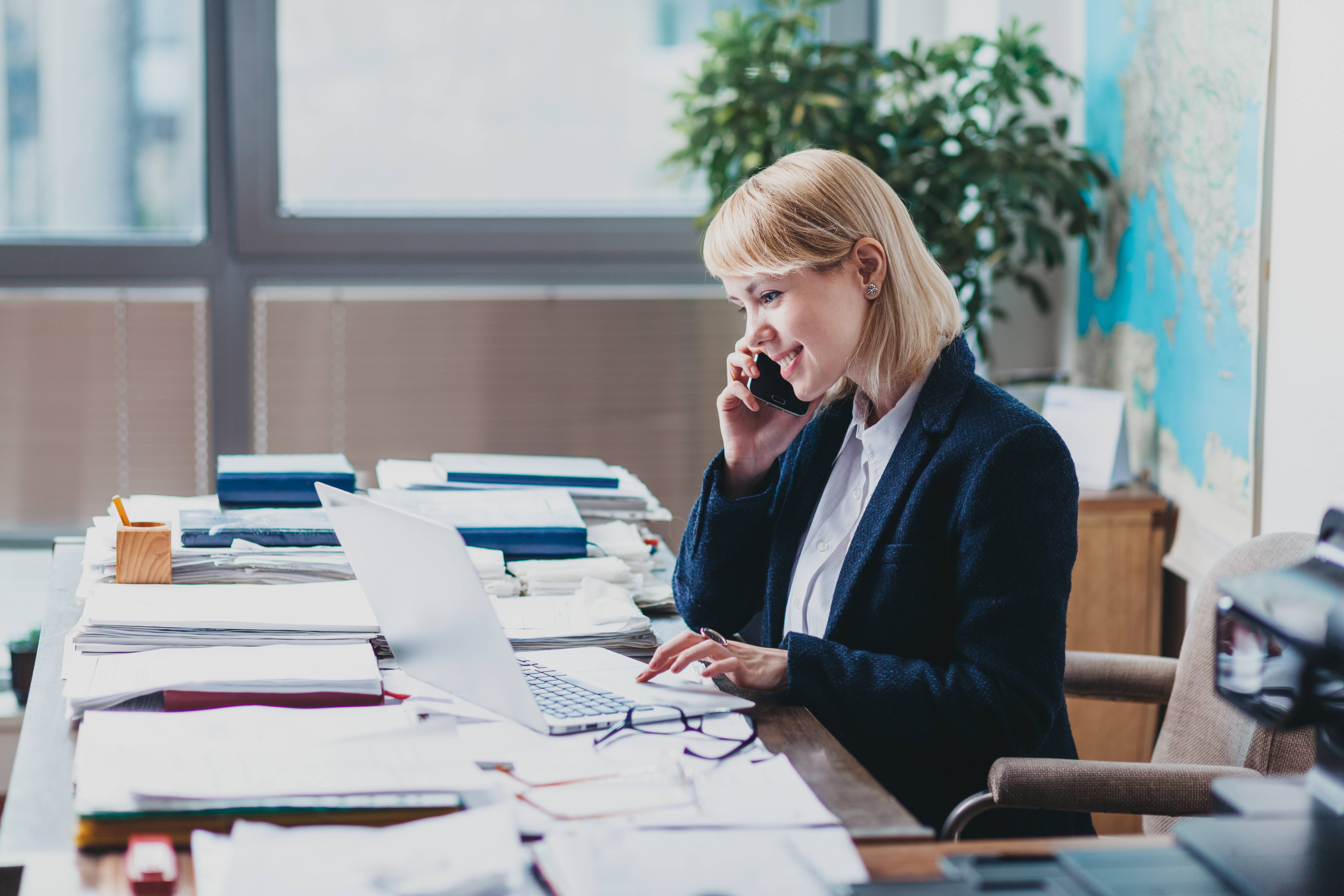 How to Begin a Career in Administration
---
How to Begin a Career in Administration
---
---
You've always been curious about a job in administration, but you don't really know this career path entails. If bookkeeping is your jam and you excel when it comes to human resources, you might just fall in love with this role. 
Whether you're just starting out or you want to expand your skillset, let us guide you through the world of an administrative assistant.
---
Why is Administration Important?
Almost every company in the land will have an office. Whether Cadbury World or Disneyland, all companies need administrative professionals to ensure the business is run smoothly.
Without administration, these companies would fail, and most likely break quite a few civil laws. While we've seen Steve Carell's office interpretation and laughed at the skin-crawling, awkward situations; an administration job can be incredibly satisfying, have a huge potential for career progression, and give you skills that are transferable to any area of this working world.
Naturally, the quality of any admin job relies on the company. Everything from the office environment to healthcare will differ depending on the business you work for. Most see the value of a strong administrative backbone so will reward workers with regular incentives, team bonding exercises, and bonuses.
Now that you think a job in admin might be for you, how do you get there? Who does this job suit and is it a viable, long-term career?
The job role includes keeping track of all accounting files, staff records, and anything else that's business-related. If you have the know-how, can manage your own workload, and have a knack for problem-solving, landing your first job may be easier than you imagine. You can find admin assistant positions at some of the leading businesses around the globe.
---
What Qualifications Do You Need to Work in Administration?

Admin is a sector that doesn't require too many specialist subjects. The core areas are maths, English, and computer science. 
Maths is necessary because a familiarity with numbers and formula reduces errors and speeds up efficiency. The reason English is needed is for report writing. If you need to create a document that explains to a client why a certain dataset is the way it is, you'll need to use appropriate language and correct grammar to communicate your point effectively. 
Finally, a qualification in computer science will ensure positive usability with essential tools like Microsoft Office and sometimes, basic coding. Knowledge of these computing programmes are needed to help streamline work. An automatic formula in Excel can save a huge amount of time for the company.
It's also worth considering whether you'd like to take a course in Business Administration. As you'd expect, this qualification gives you experience in all relevant aspects of admin and many administration courses give the opportunity for a placement year. This placement year allows you to apply what's learnt in the classroom to a relevant, useful year in the industry.
What Kind of Person is Suited to a Job in Admin?

The joy about an administration career is that it appeals to such a wide spectrum of people. Offices tend to have some of the best social interaction of any workplace, so it would appeal to a personable candidate with a high attention to detail. Due to the role's need for multiple tasks being handled at one time, the ideal person is often one with great time management skills and the ability to work as part of a team to meet deadlines.
Average salary for an administration assistant
---
How Soon Could I Be Looking at Advancement?

We all love a promotion. It's the recognition of your worth at the company and a piece of news that makes us feel elated.
There are plenty of avenues for promotion. Once an office administrator has full hands on the reins they are often among the most well-versed of the company. This means that they can advance not only in their own department but diagonally. For example, an office administrator in a sales department can move into a senior office administrator role or manager within the HR department quite seamlessly. While the progression is seen as quite fast, it's also very varied and seemingly endless in possibilities. Furthermore, administrative staff are indispensable. As the backbone of the company, job security is often very assured.
---
Typical Duties for a Job in Administration
Within this role you'll probably be working in a team that corresponds with several others. To ensure a smooth workflow, it's important to keep on top of emails and consider categorising them according to subject, importance, or sender. That's where your communication skills come into play. While working through emails, your day will perhaps also consist of finding, recording, and reporting data, as well as the odd phone call to correlate different data sets.
If you're looking to succeed in an admin job, you will need to have a high level of computer literacy, an understanding of data entry, problem-solving abilities, and knowledge of bookkeeping. Chances are, you will report to the office manager or project manager. Of course, your typical duties will differ depending on the business. 
Sometimes administration is regarded as the less glamorous side of a company, however if you're someone who loves organisation, thrives when trying to meet deadlines, and sees reward in a well-ordered filing system, you may very well be the ideal candidate. 
You can find both full-time and part-time roles in this career. What's more, once you gain experience in an entry level position, you should be able to move up the ladder swiftly.
If you'd like to learn more about expanding your administration skills, why not browse our Database and Administration and Development Courses for more information.
---