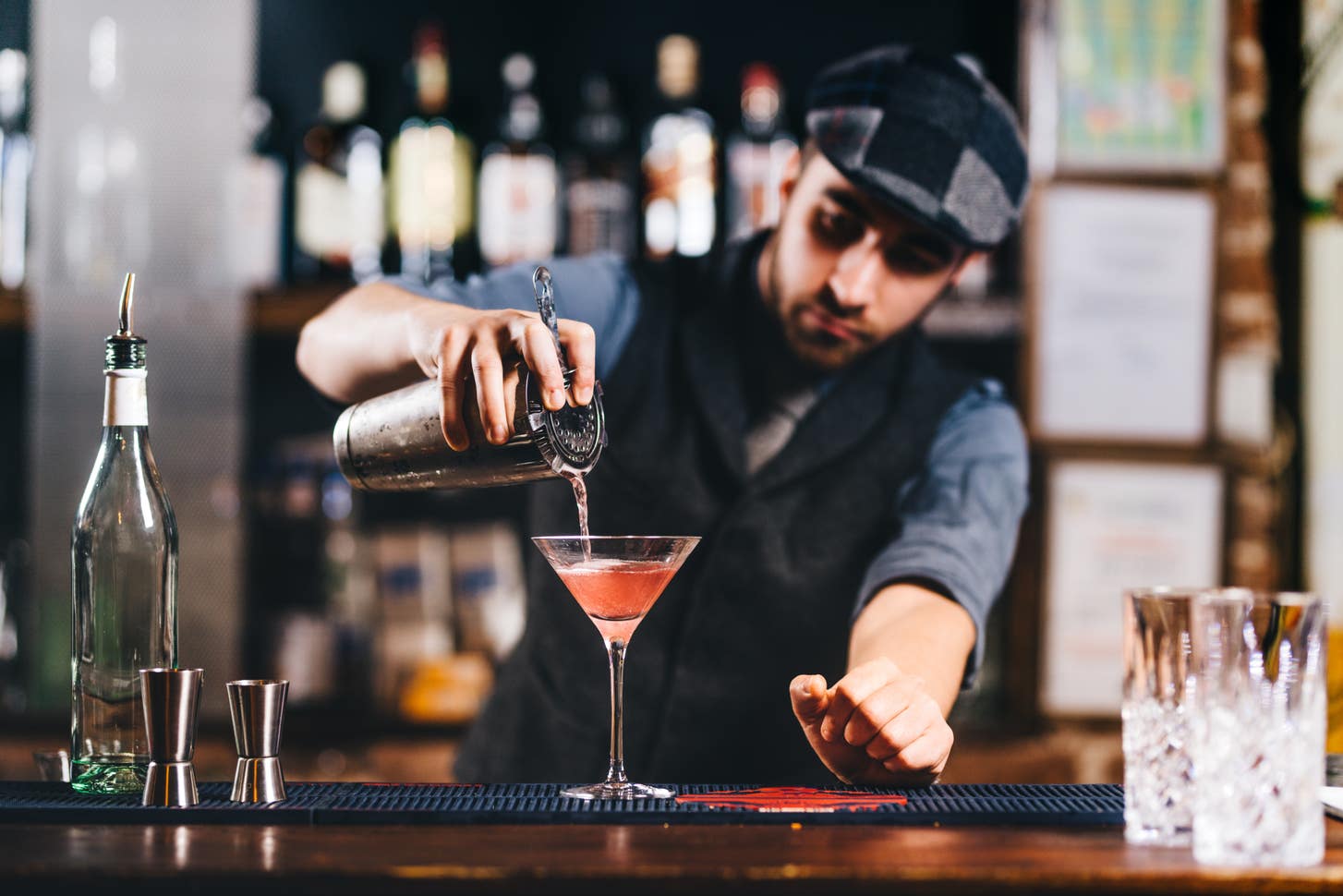 How to Begin a Career in Hospitality
---
---
How to Begin a Career in Hospitality
---
---
Are you friendly, confident, hard working and energetic? Then the hospitality industry needs you! From sous chef to silver service waiter, there are a wide range of exciting career options, and many of them don't require a degree.
Read on to discover how to start your career in hospitality.
What Does the Hospitality Industry Include?
Accommodation: hotels, B&Bs, guest houses, hostels, holiday resorts
Food services: restaurants, cafes, fast food outlets, bars, cruise ship catering teams
Leisure activities: Theme parks, leisure attractions, cruises, hotel entertainment, nightclubs
As a Beginner, Where Should I Start in Hospitality?

Customer service skills are at the heart of the hospitality industry, so experience is just as important as qualifications. Most courses include a placement, but if your doesn't, you'll need to find some casual work in a restaurant, bar or hotel. It's also worth learning a language, particularly if you want to work overseas.
The vast majority of hospitality jobs involve working unsocial hours and shifts, so if you want a nine to five job, you might want to consider a different career. Part-time work is also common.
The UK has over 45,000 hotels and guest houses, 226,000 eating outlets and 49,400 pubs
---
What Qualifications Do You Need to Work in Hospitality?
There are many different pathways through this varied industry, so even if you start with an entry-level qualification, you can still work your way up to management level.
A popular way of being successful in hospitality is by doing Level 2 NVQs and other Level 2 technical certificates.
There are two ways to gain these qualifications. Whichever route you choose, if your career involves working with food you'll also need a hygiene certificate. Many employers provide funding for this.
---
Route 1

Study at a college for 1 or 2 years. Practical tasks are assessed in a simulated work environment such as a professionally equipped kitchen. Some courses also include industry placements.

Route 2

Study while you work in an entry-level job. This could involve preparing food, serving food, washing up and clearing tables in a pub, restaurant, cafe or workplace kitchen. Alternatively, you could work as a room attendant or a customer service assistant at a leisure attraction.

Level 2 (intermediate) apprenticeships

Interested in becoming a chef, cook or baker? Or maybe you'd rather work in catering, food service or hospitality management? Apprenticeships are available in all of these areas. You'll receive a salary, formal training and mentoring from industry professionals. A level 2 apprenticeship could train you to work as a hotel receptionist, a waiter, a bar person or a housekeeper. Alternatively, you could train to be a commis chef and learn to carry out the essential tasks in every area of a kitchen. There are also level 2 apprenticeships in bar work, which cover cellar and stock management.
For supervisory roles, you'll most likely benefit from doing:
Level 3 NVQs
Level 3 BTECs
Level 3 diplomas
---
You can study NVQ level 3s at college or while you're working, whereas BTECs in Hospitality are usually studied at school or college. However, BTECs still have a strong practical emphasis and usually involve a placement in a professional setting. You'll need plenty of work experience to land a supervisory role.
Qualifications for Management Roles
If you work your way into supervisory positions via on the job training you can move into management roles by gaining a level 4 or 5 diploma. However, if you want a fast track to hospitality management you could study it at at degree level.
Once you've got your degree, you'll be able to apply directly for management posts and hospitality graduate schemes that are run by companies like Merlin Entertainments, Whitbread and the InterContinental Hotels Group. Some of these schemes are open to all graduates and non–graduates with supervisory experience, so expect stiff competition.
Average Salary for a Hospitality Manager
Typical Duties in Hospitality
While there are many different roles and responsibilities within hospitality, as a manager, you'd be responsible for:
---
Conducting interviews and hiring suitable staff
Planning and making seasonal changes to the menu when necessary
Making sure every staff member complies with health & safety and hygiene standards and legislation
Taking care of the marketing of the business or appointing a person to do so
Replenishing stocks and making orders
Creating staff rotas and handling holiday requests
Popular Career Pathways for Hospitality Workers
Some jobs you may expect to advance into once you've gained the experience and qualifications are:
Restaurant manager
Operations manager
Trainee hotel manager
Coffee shop manager
Sous chef
Catering contract manager