Published 16 Oct 2023
"How to Upskill Yourself If Your Manager Won't" – Tips From Experts
---
Browse Courses!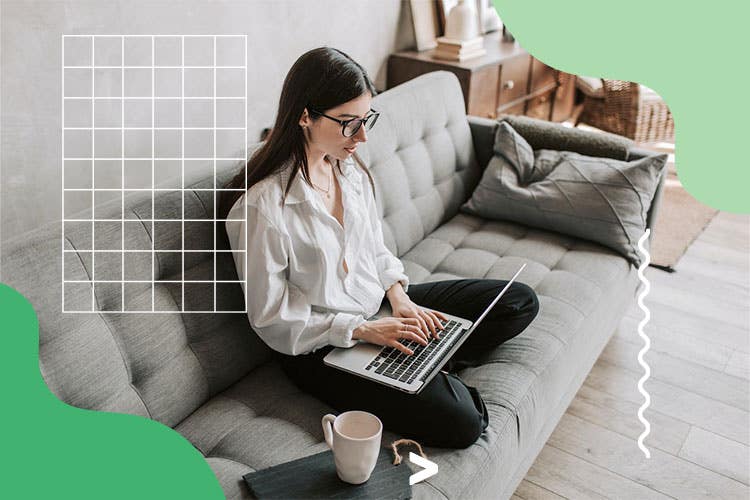 Authored by Paul Starr, Group Head of Quality & Performance at ICS Learn and edited by Lauren Wakeling, UK Country Manager at CoursesOnline.
According to the Department of Education's latest Government Skills Survey, there is currently a significant lack of organisations that are providing their workforce with dedicated training through which they can develop their managerial skills. 
Data from the Survey uncovered that between 2011-2022 (the most recent figures), the number of UK organisations offering management training to their employees has fallen from 35% to 32%. This may not sound like a lot, yet not only represents stagnation but a reduction of many thousands. 
So what's driving this reduction, and what does it mean for workers who have aspirations of making it to manager level and beyond? We asked Paul Starr, Group Head of Quality & Performance at ICS Learn, for his thoughts on the matter.
Why do you think fewer organisations are offering their employees training which focuses specifically on honing their management skills?

There are a few factors that could be impacting on why employers aren't offering employees training:
Remote Working Challenges
Since the pandemic, the transition into either full-time remote working or a hybrid working model has made it more difficult for employers to provide management training, especially in–house, face-to-face training.
Employee Turnover
As with point 1, since the pandemic, employers are seeing staff leave the business if they become unhappy with their working patterns. The shift from office working to home working and then possibly back to a full-time or hybrid approach has employees leave their role to move to a role that is either full-time remote or a more flexible working pattern, which, in turn, with high employee turnover rates it can then deter organisations from investing heavily in management training or any form of training, as they may be concerned about losing trained managers or staff to other companies.
Lack of Awareness
It's possible that some organisations may not fully appreciate the value of management skills training or may not be aware of the available options for such training or different forms of management training/up-skilling. Depending upon the employer, their historic method of training may be the in-house/ face-to-face delivery of such training where, from our perspective and our offering, management training through approved accredited awarding organisations that result in a qualification that can be delivered remotely through online distance learning is available for employers to invest in their employee's development.
Cost Constraints
Not surprising in the current economic and financial climate, but training programs can be expensive to develop, resource or outsource. During times of economic uncertainty or budget constraints, organisations may cut back on training programs to save costs. By cutting back, they may then decide to upskill employees through peer-to-peer coaching and training from an existing manager or senior manager in the business that, in turn, doesn't provide an all-encompassing management training approach and instead, a one-stop, individual approach to the managers/senior managers view to management.
What are the consequences of the decrease in the number of potential managers being trained?

Like any decrease in training and upskilling or even retraining for long-standing employees, employees who have fewer opportunities to develop their management skills have a higher chance of their career growth and potential being hindered. Without proper training, they may struggle to effectively lead teams and manage projects, leading to frustration and stagnation in their careers. Other consequences could also be:
Decrease in Organisational Performance Through Ineffective Leadership
When employees lack essential management skills, it can result in decreased organisational performance. Poorly managed teams may experience low morale, higher turnover rates, and reduced productivity. Managers who have not received adequate training may struggle to communicate effectively, delegate tasks, resolve conflicts, and make strategic decisions. This can lead to a lack of direction and coordination within the organisation.
Succession Planning
Without a focus on management training, many organisations may find they struggle to identify and prepare potential leaders currently in their organisation for future roles. Succession planning becomes challenging, and there may be a shortage of capable leaders to fill critical positions when needed.
Talent Acquisition
If there is no succession planning and the next option is outsourcing and recruiting talent externally, Companies that don't offer management training may struggle to attract and retain top talent, especially those individuals who value opportunities for growth and skill development.
Competitive Disadvantage
In today's competitive business environment, those organisations that want to invest in developing their employees' management skills often have an edge over those who remain stagnant in their current form of training or decide not to invest in their employee's development. A lack of such training can put a company at a disadvantage compared to competitors with more capable leadership.
Is there anything that training providers could be doing better?

As an online learning provider, we feel what we offer is a highly effective way of supporting employee development. It's difficult to comment on all other training providers based on the delivery of their training, but what we offer and the message we want to convey is that we want to not only offer different levels of qualifications and training but also offer and support career development.
We want customers, students, employees/employers to see that developing themselves or their staff is not only about upskilling in a particular field to obtain an updated certificate but also leading them on their way to a successful career. By developing employees and team members through formal, approved qualifications, they will develop both the soft skill side but also specific required knowledge depending upon their field or area of expertise. 
As a training provider, though we do need to ensure we and other providers continue or look to ensure we/they:
Offer a range of training delivery options, including in-person, virtual/e-learning, and blended formats, to accommodate the diverse learning preferences and scheduling constraints of employees
Keep training content up to date with the latest management trends, best practices, and industry-specific knowledge. Include practical, real-world scenarios and case studies to make the training and development programmes relevant and applicable to the participants' daily roles
Employ experienced tutors/staff who have a strong background in a particular area of training that can effectively engage participants. Ensure tutors and staff can adapt their teaching style to cater to different learning styles
Ensure training materials and platforms are accessible to all, including those with disabilities. Promote inclusivity by addressing diversity and inclusion topics within training
If I'm an employee looking to become a manager, what kind of training should I be looking for?

It's all personal perspective based on what type of manager a person wants and believes they can be, but from the qualifications we as a training provider offer in the management area, we believe a manager should have insight into the following areas to support them to become as well rounded a manager/leader as feasibly possible:
Leadership Training: Leadership skills are crucial for managers. Look for leadership development courses or qualifications or workshops that focus on topics like communication, motivation, conflict resolution, and decision-making.
Management Training: Specific management training courses can help learn about the responsibilities of a manager, such as project management, resource allocation, and team supervision. There may also be a requirement to deal with conflicts and complex problems. Training in conflict resolution and problem-solving techniques can be invaluable. It's also imperative that elements of the training focus on diversity and inclusion to help create an inclusive and equitable work environment.
Soft Skills Development: Soft skills like emotional intelligence, active listening, people management and empathy are essential for effective management. Consider training programs/qualifications that help enhance these new skills.
Mentorship: Finding a mentor who is an experienced manager/leader can provide invaluable guidance and insights into your professional development. This doesn't necessarily replace formal training with mentorship but instead complements what an employee is learning and how it relates to their role/business formal training. 
Networking: Building a strong professional network can help employees learn from others' experiences and create opportunities for advancement. If available, employees should look to attend industry events, conferences, and seminars to build a network and speak to peers in their field. Using your own initiative like this can allow you to discover development opportunities and training programmes and learn new competencies.
Financial Management: Depending on the level of management, the role may require involvement in budgeting and financial decision-making. Therefore, considering training in financial management and analysis as part of management training can be beneficial.
Business Acumen: As a new or developing manager in an organisation, the ability to develop an understanding of an organisation's business model, strategy, organisational culture and financial goals is imperative to support development in a managerial role but also to have the ability to cascade these models and strategies to a team(s) and how a team's role contributes to the overall financial growth of a business.
Are you an employee who's keen to upskill, or are you a manager or L&D professional looking for the best courses for your team? Want to find the best job training for a new role or to advance your wide skill set? Learners can explore courses today, solve training needs and find the right type of training for them. 
---
Browse Courses!