Published 17 Oct 2023
The New A-Levels and T-Levels – Advanced British Standards Explained
---
Browse Courses!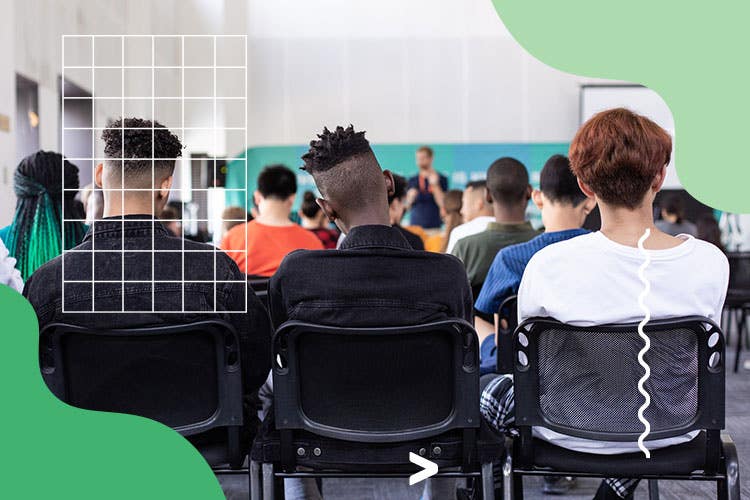 The British Government announced a shake-up of education in England, with a significant change to 16-19 education, with the announcement of the Advanced British Standard qualification.
But what is this new qualification, who will be required to take it, and what are the implications for British learners?
What are the Advanced British Standard Qualifications?

Announced by Rishi Sunak in this party conference speech, this new qualification will be undertaken by students aged 16-19 and will replace the existing A-Level and T-Level qualifications. 
Set to roll out in the academic year of 2033-34, instead of students taking A-Levels or T-Levels, they will all undertake the same qualification, called the Advanced British Standard. 
Students would study maths and English up until the age of 18, and would be allowed to combine academic and vocational courses, with three major subjects and three minor subjects. 
The Government also announced that students would be required to spend at least 195 more hours with a teacher than they do currently and will be encouraged to study a broader range of subjects.
How do Advanced British Standard Qualifications differ from A-Levels and T-Levels?

The main difference between an ABS qualification from A-Levels and T-Levels is that it will require students to study Maths and English as part of their education up until the age of 18. 
Currently, students have total freedom to choose their post-16 educational courses, but this would add an element of restriction on learners that has not been in place before. A-Levels and T-Levels would still hold clout amongst employers and universities, however it's not clear how this new qualification will function with the UCAS points system. 
Students would have the opportunity to study six subjects in total, more than they are able to currently, however they would also be required to attend more classes and it's not currently clear how many UCAS points each qualification would be worth.
Will this be implemented soon?

Set out as a long-term Government proposal, this would not be rolled out until the academic year of 2033-34. 
As education is devolved to the Scottish, Welsh and Northern Irish assemblies, this new qualification would only be rolled out in England, despite the qualification's reference to Britain in its name.
CoursesOnline's view

"Those who have left full-time education frequently rely on further learning in order to achieve their career goals, which could be seen as revealing inefficiencies in learning for under 18s," says Lauren Wakeling, UK country manager at CoursesOnline.
"The replacement of A-Levels and T-Levels with Advanced British Standards could result in learners having less choice in leaving behind subjects such as maths and English at GCSE level. "
"Raising the number of mandatory subjects could result in course content become thinner, or it could mean that students have less room to specialise in particular subject areas"
"With the recently implemented T-Levels being scrapped under this scheme, too much change could be happening too quickly within full-time education, which could affect learners in the long-term as they begin their careers or move onto higher education."
"However, many countries around the world have adopted a similar approach to post-16 education, and this style of learning could result in a more talented and better prepared workforce or higher education pool of students in the long run."
Online courses will always be available for those who wish to access learning after completing full-time education. Explore courses today and begin your new education journey. 
---
Browse Courses!