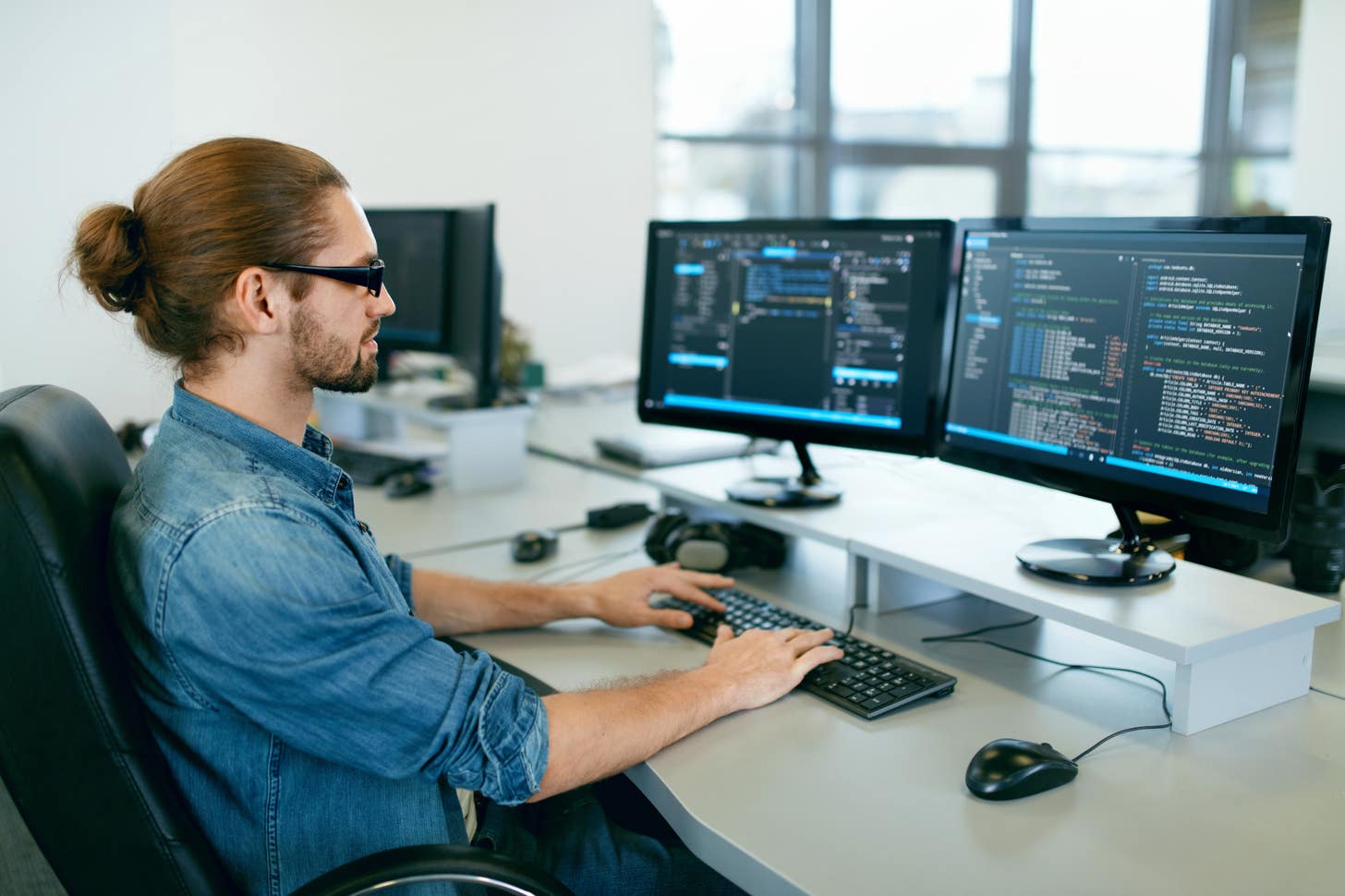 How to Become a Programmer
---
---
How to Become a Programmer
---
---
Do you have a knack for computers and strong problem-solving skills? A career in the high-demand programming industry could be for you! Write, test and maintain computer programmes to better meet the needs of computer system users while building countless transferable programming skills.
What Qualifications Do You Need to Be a Programmer?
While many computer programming jobs require you to have a bachelor's degree or even a master's, often related work experience goes a lot further. For many entry-level roles, a certification and passion for computer science are all it takes to get your foot in the door.
There are plenty of certifications that can assist you in becoming a programmer. These include JavaScript, introductions to various programming languages, the Microsoft Certified Professional qualification, a beginner's course in various operating systems or even a CSS or web design course.
These courses can be taken at online institutions specialising in software development and programming courses, or at higher education institutions offering computer science degrees.
As a Beginner, Where Should I Start in Programming?

While it is possible to be self-taught as a computer programmer or software developer, it is best to obtain the appropriate certifications in order to make yourself as employable as possible.
Hackathons, coding boot camps and internships are also some fantastic ways of developing a real-world understanding of programming in various challenging settings. From writing code to creating web applications, you'll learn many of the essential skills required to be a good programmer. You may also be exposed to related concepts such as artificial intelligence and develop new skills.
Skill Set Required for a Programmer
---
Good communication skills

Ability to work as part of a team and independently

The ability to learn concepts and apply them to other problems
Basic mathematical skills

An inquisitive mind

Patience
What Does a Programmer Do?
Programmers use a variety of programming languages to write code for software programs using the program designs created by software engineers and web developers. With greater usage of smartphone apps, software and websites, the demand for programming skills will only continue to grow, setting you up for a stable and fruitful career.
Average Salary for a Programmer
Typical Duties for a Programmer
Below are the main responsibilities that programmers are expected to carry out.
---
Writing programs in a variety of computer language like C++ and Java
Debugging programs by testing for and fixing errors
Building and using computer-assisted software engineering (CASE) tools
Collaborating with other programmers and departments to meet business needs
Addressing feedback regarding flaws in programs
Updating computer programs
Popular Career Pathways for Programmers
Programming skills are in high demand, meaning the career path for a programmer is rich and exciting. You may end up working in a small tech startup, or for a world-renowned corporation like Google or Microsoft. After some experience, you could choose to enter web development, design or analysis.
Due to the complicated technical skills required, programming also tends to be a highly paid career choice. Programming is also a field that allows you to telecommute and enjoy greater work flexibility.
Browse Programming Courses Now!