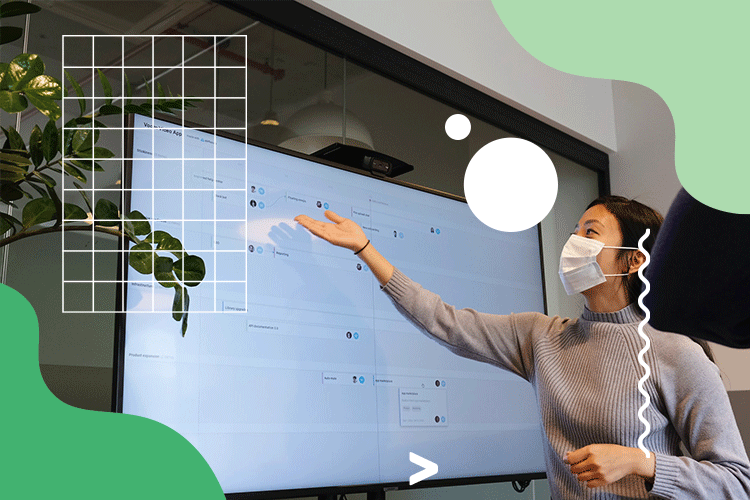 Teaching is a challenging and rewarding career that requires you to acquire a wide range of skills. Although it can be a fulfilling profession, some teachers choose to step into other fields later on in their careers. 
If you're a teacher looking for a career change, take a look at our list, where we'll go through some of the best alternative career options that teachers can pivot towards.
A transferable skill set
Teachers are well equipped to take on a career pivot, in part thanks to the valuable transferable skills that they pick up during their professional lives. Teaching skills picked up through years of experience will make ex-teachers an attractive prospect when undergoing a job search.
Here are some of the core skills and abilities that can allow teachers to pivot towards new opportunities down the line:
Listening

Those with a solid teaching career will make an effort to listen to their students. This could be when they are trying to understand why a student is acting out, understanding why their grades might be slipping, or learning about home issues that may be affecting their academic performance. 
Although listening may feel like a broad skill, it shouldn't be undervalued. Good listening and communication skills can turn you into a fast learner, a valuable asset when it comes to taking on new roles. It can also allow you to communicate well with others in your workplace. 
All in all, good listening skills can help you progress in almost any role, and understanding the value of this skill will help you determine which career path you'd like to pivot into or which would be best for you.
Problem-solving skills
Teachers have to make fast decisions often on the fly and need to have the ability to see the solutions to problems that present themselves. Working out how to deal with issues in the classroom or mitigate problems before they become more serious is part and parcel of the teaching profession. 
This skill is highly transferable to a wide range of new jobs. Fast-paced working environments and roles that require employees to think on their feet and come up with answers are suited to ex-teachers in particular.
Strong organisational skills
Teachers have to manage work schedules, plan lessons, and factor in extra-curricular activities and events that are outside of their working hours.
Most students have to have decent organisational skills to get by, so it's no surprise that the people in charge of the lessons have to as well. 
Employers from all industries and backgrounds hugely appreciate strong organisational and time management skills. From hospitality to medicine, being able to manage multiple tasks at once and having a great understanding of your responsibilities are qualities that someone with solid organisational skills almost certainly possesses.
Specialist knowledge
Often, teachers will choose to specialise in a particular area, such as history or PE. Sometimes, they will have acquired specific certifications to teach in that area or have built on knowledge they attained through an undergraduate or postgraduate degree. 
Unlike most other jobs, teachers almost have two sets of knowledge under their belt. Firstly is the practical knowledge needed to teach effectively, and secondly, they have a deep knowledge of and are passionate about a particular subject. 
This can be a hugely beneficial transferable skill because employers who are from industries that benefit from your specialist knowledge will be keen to bring you over into a new role.
People management skills
Although students are not fully mature and differ from adults that you may manage in your new career path, managing people of all ages brings with it valuable experience. 
In fact, working with young people who may be harder to deal with than adults could actually hone your people management skills even further. Potential new employers will see the benefits of your skills in this area and will be able to understand how they can be applied outside the classroom.
What careers can teachers pivot towards?
Social care worker
Child psychologist

Counsellor
HR manager
Ultimately, teaching can provide people with many transferable skills that are highly valuable in other professions. There's no reason why teachers can't be career changers too.
Understanding what your strengths and weaknesses are as a teacher will help you to work out where your career opportunities may lie. Explore our courses today and see how we can help you move in the right direction and continue your professional development journey.
---
Browse Courses!