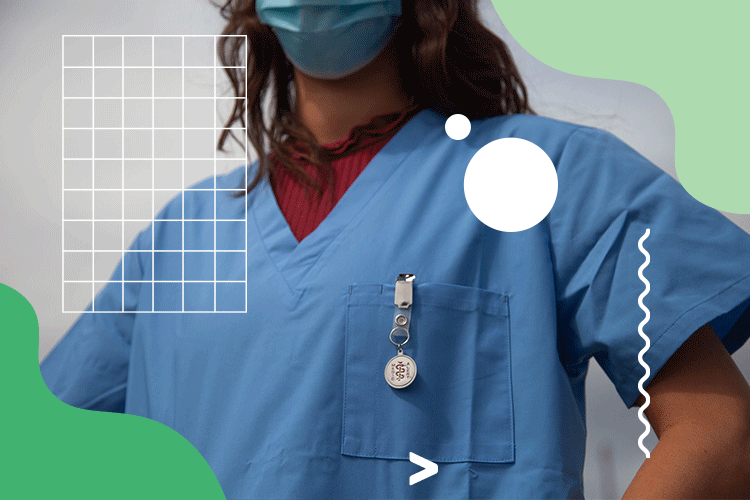 Working within the care sector can be a rewarding and inspiring experience. This Carers Week, people from around the world are sharing the reasons why they decided to become a professional carer. 
To find out what caring means to those in the sector and why over a million people work in care, we found out what being a carer means and learnt about the positive impact it has on the people who have chosen this career choice.
Jessica's story
Caring can be a fulfilling profession, as you spend your working day looking after the welfare of others. In some cases, people can be first inspired to step into this sector whilst working to help others, as compassion and empathy are key skills that can help you succeed in this area.
For Jessica, her dream was to become a support worker for children with learning disabilities. Whilst studying for her Level 2 certificate in the principles of working with children with learning disabilities, she was spending her spare time working for the charity Project 21. The organisation works with children and young people with Down's Syndrome to give them the chance to take part in activities such as dance, theatre and social activities. Around 40,000 people in the UK have Down's Syndrome, with 1 in every 1000 babies being born with the condition. Jessica enjoyed the work she was doing with the charity and was keen to carry on.
Continuing her passion
By enrolling on a distance learning course with Open Study College, Jessica was able to follow her passion of working directly with the children in this group whilst also becoming qualified, allowing her to turn her passion into a full-time career. 
"Whilst studying, I was a support worker for people with Down's Syndrome," she said. "I work for a charity called Project 21 who run activities, clubs and events for people with Down's Syndrome."
For Jessica, she didn't want to step away from the amazing work she was doing with Project 21. Luckily, she could still get the critical training she needed to progress without breaking away from her other commitments.
"I also worked privately as a personal assistant after doing an online course, so this, coupled with my charity and social care work, meant that I needed to be able to fit everything in and, with Open Study College, that was possible," she said.
Turning a dream into reality
For Jessica, helping children with disabilities was close to her heart. However, she knew she would find it difficult to turn her love of helping others into a career without the proper training. 
But now, after completing her studies, she's able to help those with Down's Syndrome as a support worker as part of her full-time job.
"It was the best decision I've ever made," she said. "I'm now working full time in my chosen career." 
She says that anyone who wants to take the leap and turn their love for caring into a career should consider taking part in courses to help them achieve their dream.
"It was the best decision I've ever made," she said. "I'm now working full-time in my chosen career, working with individuals with learning disabilities."