Published 8 Jul 2022
Starting Your First Office Job? Here's The Microsoft Office Training You'll Need
---
Browse Courses!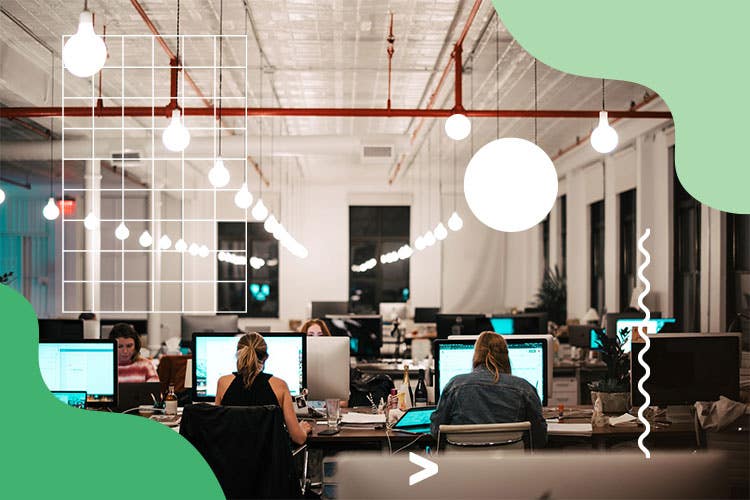 When you're ready to take your first step into the working world, ensuring you have the right training is key. Most office managers will expect you to know your way around a laptop when you get started. With that in mind, before you get cracking with your first office job, training within Microsoft Suite could be a smart idea. 
As you might recall from your school days, you've got Microsoft Outlook, Microsoft Excel, Microsoft Word, and Microsoft PowerPoint. While these used to be mere computer programs, times have changed. You can now get all of the above as apps on your smartphone or tablet too. Here's what you need to know about training on each of them.
How Microsoft Office can help you

First things first, let's consider how training within Microsoft Office can help you. You may already be aware of the different programs. Each of these serve a different purpose in the office environment. For example, you can use Microsoft Excel to do accounting and keep records. On the other hand, you can use Microsoft Word to write documents or letters. 
Beginners may find all of the above overwhelming. However, it doesn't have to be. Picking up some basic Microsoft Office skills will help you get ahead of the game. Most businesses use the Microsoft Suite as standard and may even use Microsoft Teams to communicate. The better you understand the Office applications, the easier it will be to take to your new role. Within this guide, we take a look at each of the programs and apps you need to know.
Outlook

Microsoft Outlook is a calendar and email program. You can get this as part of the Microsoft 365 Suite or as an app on its own. It is one of the Office applications that you will use every day. From the moment that you go to work in the morning, the first thing you will do is open and check your email. You may also respond to people on Microsoft Teams.
While not all job descriptions will mention this specific app, it's important to understand it. Learning how to use the system ahead of time will mean that it's easier when you begin. The job market is tough, and so employers are continually looking for candidates that tick the most boxes. With that in mind, it's worth learning this MS Office skill ahead of time.
Word

Chances are, you're already familiar with Microsoft Word. You will have used this MS Office app at school or university. It's a word processing platform. You can access it using the traditional Microsoft Office Suite, on Office.com, or Microsoft Office 365. 
While you may already have a baseline understanding of Microsoft Word, it helps to dig deeper. This word processor has more features than you might expect. You can watch tutorials online or even undertake a training course to get you started. Whether you work in a small business or a large-scale company, they will expect you to understand the app.
Excel

Microsoft Excel is a spreadsheet program that most offices around the world use. You can use this particular MS Office program to carry out equations, keep track of accounts, or keep in-depth records. Most candidates will be au fait with Microsoft Excel to some degree. However, when you're handling people's personal data or dealing with a lot of information, you need to be a cut above the rest. It could make all the difference. 
Since the job market is tough, the more you know, the higher your chances of success. You can get Microsoft training in Excel. Completing your Level 1, 2, and 3 qualifications shows employers that you are serious about your career. Picking up the relevant skills for this spreadsheet program and learning the formulas is a huge bonus. It means that you can manage high quantities of information and become a highly efficient office worker.
PowerPoint

Microsoft Powerpoint is predominantly used to make presentations. When you are sharing ideas or reports with your manager, you may use this Microsoft Office program. You can use it to include graphs, social media statistics, imagery, and text. Getting to grips with the software doesn't have to be hard. You can take an online course or learn on the job. 
Once again, you may have used PowerPoint when you were at school or university. However, the app has come a long way over the years. Learning new skills and understanding the features in-depth will give you an edge over the competition.
Do I need to complete training courses in these areas?

There's no doubt that it's a smart move to get Microsoft Office training. When you look at job descriptions, they may specify that you need specific training. For example, you may find that a certain company requires you to have Excel training to Level 3, or that a business requires candidates with Microsoft Word training. Taking a look at the online courses or training that is available will save you some time when it comes to applying. 
When you are ready to jump head-first into your new career, you can include any qualifications you have on your CV and cover letter. Mentioning that you have had additional training makes a major difference to your application. It proves that you have invested in yourself as a candidate. That means that you take the success of your professional future seriously, and you are willing to invest time and energy in it.
You're never too old to learn new skills. Now that you know all there is to know about Microsoft Office and its uses, what are you waiting for? Take the time to consider which programs and apps may benefit you and your career. 
---
Browse Courses!