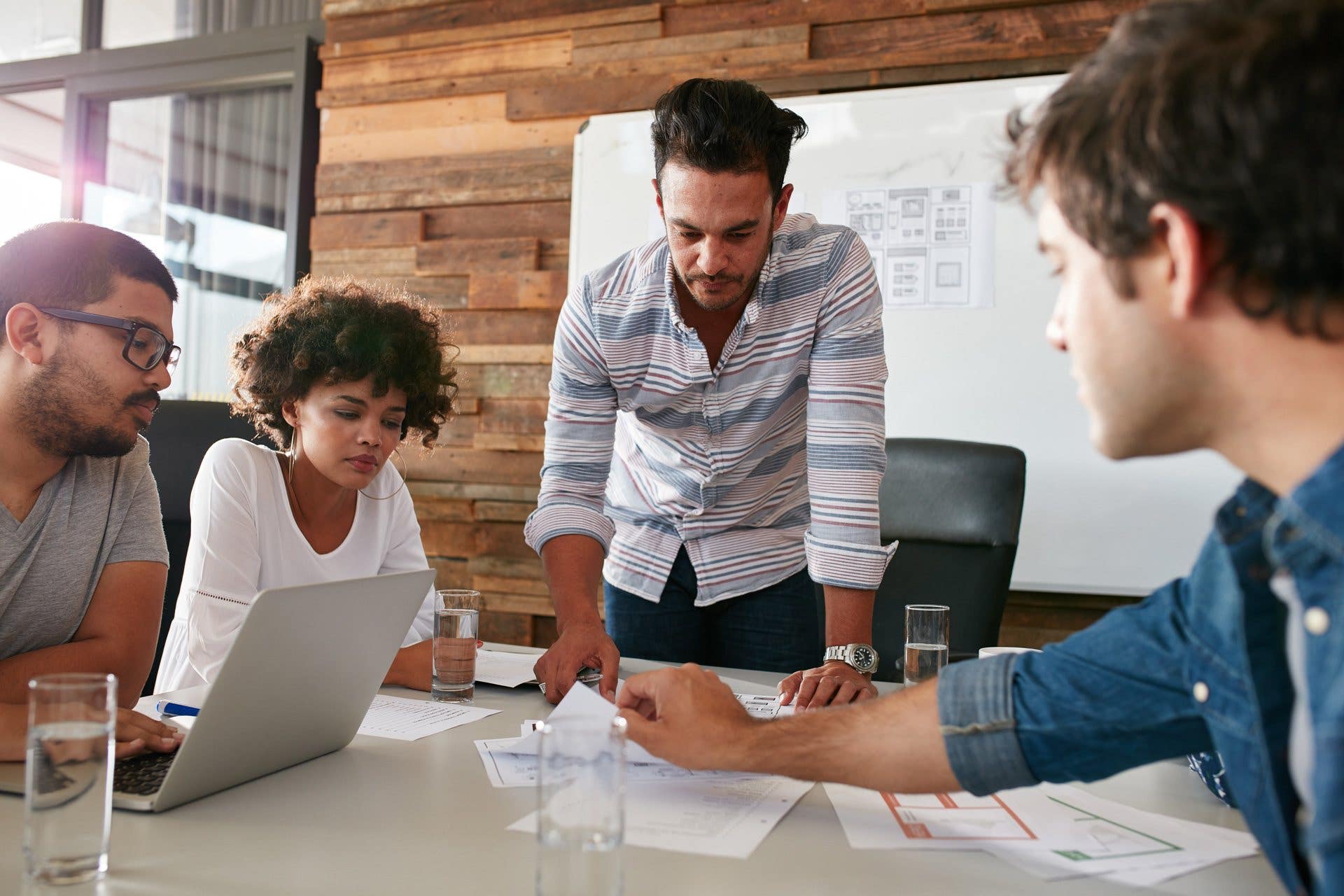 How to Become a Digital Marketer
---
---
How to Become a Digital Marketer
---
---
70% of marketing leaders in the UK say that they're worried about a shortage of digital skills, according to a report by the Digital Marketing Institute. This is great news if you want to become a digital marketer, as you'll find plenty of jobs to pick from.
Interested? Here's our quick guide to kick-starting your career.
What Qualifications Do Digital Marketers Need?
There are several different pathways you can take, depending on your current qualifications:
---
Digital Marketing Apprenticeships
Intermediate apprenticeships
---
Entry: You need to be over 16 and show that you have the ability to complete the programme.
Level: Level 2, equivalent to 5 GCSE passes.
Advanced apprenticeships
---
Entry: A level two apprenticeship or 3-5 GCSE passes.
Level: Level 3, equivalent to 2 A level passes.
Higher apprenticeships
---
Entry:  An advanced apprenticeship or level 3 qualifications such as A levels,  level 3 NVQs or a BTEC National.
Level: Level 4, equivalent to a foundation degree, an HNC or the first year of a degree.
Degree apprenticeships
---
Entry: An advanced apprenticeship or Level 3 qualifications such as A levels, level 3 NVQs or a BTEC National. Some employers require specific grades.
Level: Level 5-6, equivalent to a full degree.
As a Beginner, Where Should I Start in Digital Marketing?
A simple search online will reveal a multitude of free resources to help you increase your digital marketing know-how. Google's Digital Garage is a great place to begin. It's also worth following a few digital marketing experts. We recommend checking out Neil Patel's blog,  The Moz Blog and Social Media Examiner for starters.
Experience is highly valued in the world of digital marketing, so if you're doing a course that doesn't include a placement, try asking local marketing agencies whether you could do a couple of weeks' work experience. This will help you to understand how digital marketing campaigns work and give you the chance to network with professionals. Alternatively, ask local charities or small businesses whether you could produce some content for their blog or social media accounts.
---
What Does a Digital Marketer Do?
While every digital marketer needs to know how to carry out essential tasks like keyword research, there are also a number of digital marketing skills you could specialise in.
Pay-per-click (PPC) advertising

This specialism involves creating online ad campaigns, analysing their success and producing reports. You'll use tools like Google AdWords, Facebook Ads and Bing Ads.

Social media marketing

This involves helping businesses to develop their online presence via social media channels including Facebook, Twitter and Instagram. You'll create social media strategies, plan content, manage communities and track the effectiveness of posts.

SEO (search engine optimization)

This involves ensuring that web pages appear at the top of search engine results, in order to increase the number of visitors. You'll be researching keywords, link building and using web analytics software.

Content marketing

This involves creating content marketing strategies. You'll produce engaging copy for blogs, websites, landing pages, marketing emails and social media. You'll also adapt your tone of voice to suit your target audience and using copy to persuade readers.

Email marketing

This specialism involves producing and sending email newsletters and promotions. You'll be creating persuasive copy, producing attractive templates and using data and analytics software to test out different variables.
---
---
If you become a digital marketer you could work with businesses, charities and government organisations. Larger companies often have in-house marketing departments, while smaller ones tend to offer work on a freelance or contract basis. Remote and flexible work are also common.
Many aspiring marketers start their career by joining a digital marketing agency. These provide general online marketing services to a range of clients, although some specialise in particular sectors.
Popular Career Pathways for Digital Marketers
The field of digital marketing offers a very broad spectrum of possible career paths and salaries, for example:
Assistant Digital Marketer (£19,374)
Digital Marketing Executive (£25,023)
Copywriter (£26,482)
SEO Executive (£24,460)
Content Manager (£33,768)
SEO Manager (£36,966)
PPC Manager (£32,030)
Head of Paid Search (£63,747)