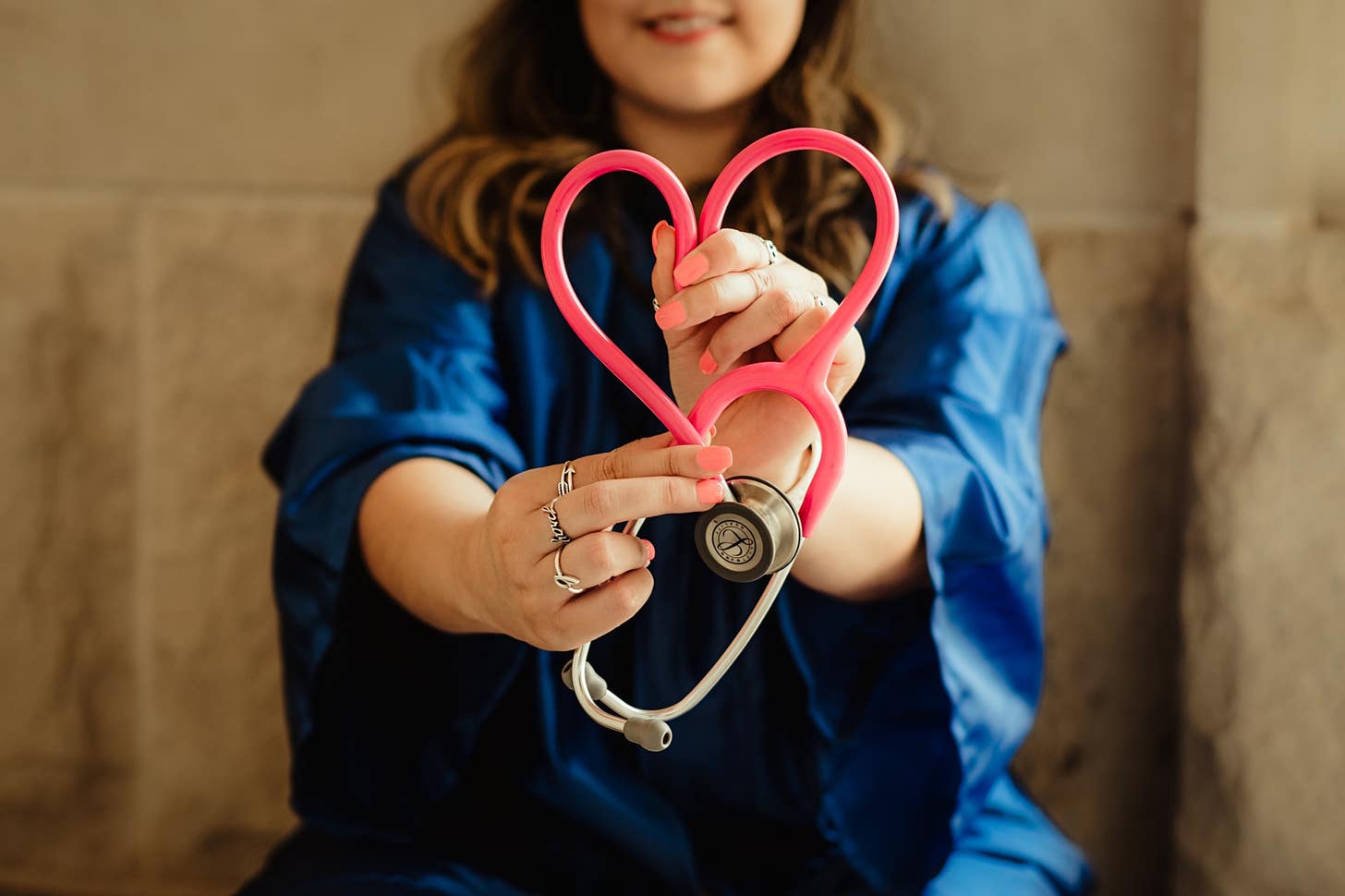 How to Become a Mental Health Nurse
---
---
How to Become a Mental Health Nurse
---
---
Do you want to change lives and help those struggling from mental health issues? Then why not consider the rewarding career of a mental health nurse? Mental health nursing is an incredible career designed for those who want to help others.
Day to day, you will be working with service users who are suffering from acute or chronic mental health problems, supporting them in their daily lives. Mental health nurses are essential in mental health services and are always in high demand, so explore this incredible career option today. 
What does a mental health nurse do?

Mental health nurses work in the mental health services either in the community or in institutions such as psychiatric wards in hospitals. They work hard supporting patients, promoting recovery, assisting in interventions, and helping patients to live independently. They will work with patients suffering from a range of mental illnesses and often people who have other health conditions and learning disabilities. Day to day, mental health nurses will undertake a variety of tasks.
---
Assessing patients daily needs
Planning the care of patients alongside other mental health professionals
Conducting therapeutic services alongside other healthcare professionals
Liaising with other mental health professionals, doctors and nurses
Signposting patients to other services such as social workers
Offering emotional and practical support for patients
Supporting patients' families and friends and helping them care for their loved one
Administering medication and treatments
---
The life of a mental health nurse can be very varied, seeing a range of clients every day who have very different needs. As well as the mental health issues the patient is suffering with, mental health nurses also often have to be knowledgeable about organic diseases such as dementia.
What qualifications do mental health nurses need?

GCSE's and A-Levels: To become a mental health nurse, most people choose to study for an undergraduate degree. Most university entry requirements include at least 5 GCSEs grade A*-C (including English language) and relevant A Levels. You will usually need 3 A-Levels, including a social science or science subject. You can prepare for your apprenticeship or degree by undertaking an online course such as Mental Health Awareness or A-Level Psychology. However, entry requirements vary depending on which university you study at, which course you enroll in, and your previous experience. 
Regarding higher education, most mental health nurses choose to study either a nursing degree specialising in mental health, a mental health nursing degree, or a psychology degree. If you undertake a mental health nursing degree, you will be a qualified RMN (registered mental health nurse) upon completion of your degree. If you undertake a psychology degree, you will need to complete a postgraduate degree level course such as a Masters in Nursing, which is certified by the Nursing and Midwifery Council (NMC). You might also be able to join a nursing degree in the second year of a relevant degree such as social work or psychology.
If you already work in a healthcare setting, you might be able to do an apprenticeship in mental health nursing. You will likely still need GCSEs and A-Levels. However, it will depend on your employer and the organisation which is offering the apprenticeship. This is a good option if you want more of a focus on the practical elements of mental health nursing, as it combines work-based training with academic study. There are also opportunities for current healthcare workers to apply for nursing associate apprenticeships, leading to nursing degree apprenticeships.
University degrees take around three years to complete (four if doing a mental health nursing MA), and Apprenticeships take about four years. If you are already a registered nurse in a different area, you might also undertake an 18-month mental health conversion course.
How much do mental health nurses earn?

In the UK, mental health nurses have an average starting salary of £26,654 per year. This can vary depending on whether you choose to work in the public or private sector, and annual salaries can rise as you gain more experience or move into a more senior role, often upwards of £45,838 per year.
Average Salary for a Mental Health Nurse
What skills do mental health nurses need?

Mental health nurses must be skilled in many different areas, but there are a few key skills that will help you to succeed in this career.
A high degree of empathy and understanding for others
The ability to carry out non-judgemental active listening to support patients
Excellent communication skills and the ability to work in a multidisciplinary team
Excellent knowledge of mental health issues and psychology
Ability to apply theoretical knowledge to help real service users
Organisational skills
Ability to maintain distance from work mentally while remaining empathetic and dedicated
Understanding of psychiatric medications and their administration
Do you need work experience to become a mental health nurse?

Whether you go down the degree or apprenticeship route, you will be required to undertake significant work experience in clinical practice. If you take a BTEC apprenticeship, you will be working part-time or full-time as part of your studies and, therefore, will gain a lot of work experience. You can also choose a degree with an optional placement within which you will be working in mental health services such as a clinic or hospital.
If you have yet to study or apply for your degree, then getting work experience can give you a significant advantage in your application. Not only that, but it will provide you with insight into the industry you want to work for. You can ask local hospitals or clinics whether they would be willing to give you a few weeks' work experience, or you can apply for entry-level jobs in healthcare settings, so you are familiar with the environment. Other entry-level roles such as a job as a carer or occupational health can also give you valuable experience working with vulnerable people and providing much-needed care and support.
Career prospects in mental health nursing

Mental health nurses can work in various settings, including hospitals, prisons, schools, mental health centers, residential houses, and many more. They can work for the NHS or for private mental health service providers and can choose to specialise in different areas of mental health.
For example, you can go into pediatric mental health nursing, criminal mental health nursing, psychopharmacology, or geriatric mental health nursing once qualified. Furthermore, you can specialise in different areas of mental health such as eating disorders, anxiety, and depressive disorders, personality disorders, or neurological disorders.
A nursing career requires dedication, education, and heavily empathising with others. As a mental health nurse, you will be changing lives for the better every day, supporting those in crisis, and helping people live independently with their mental illness.
There are ample working opportunities as a qualified nurse in the mental health sector. By engaging in an online course or undergraduate degree in nursing, you can kick start this fantastic career today. 
---
Browse Healthcare Courses Now!