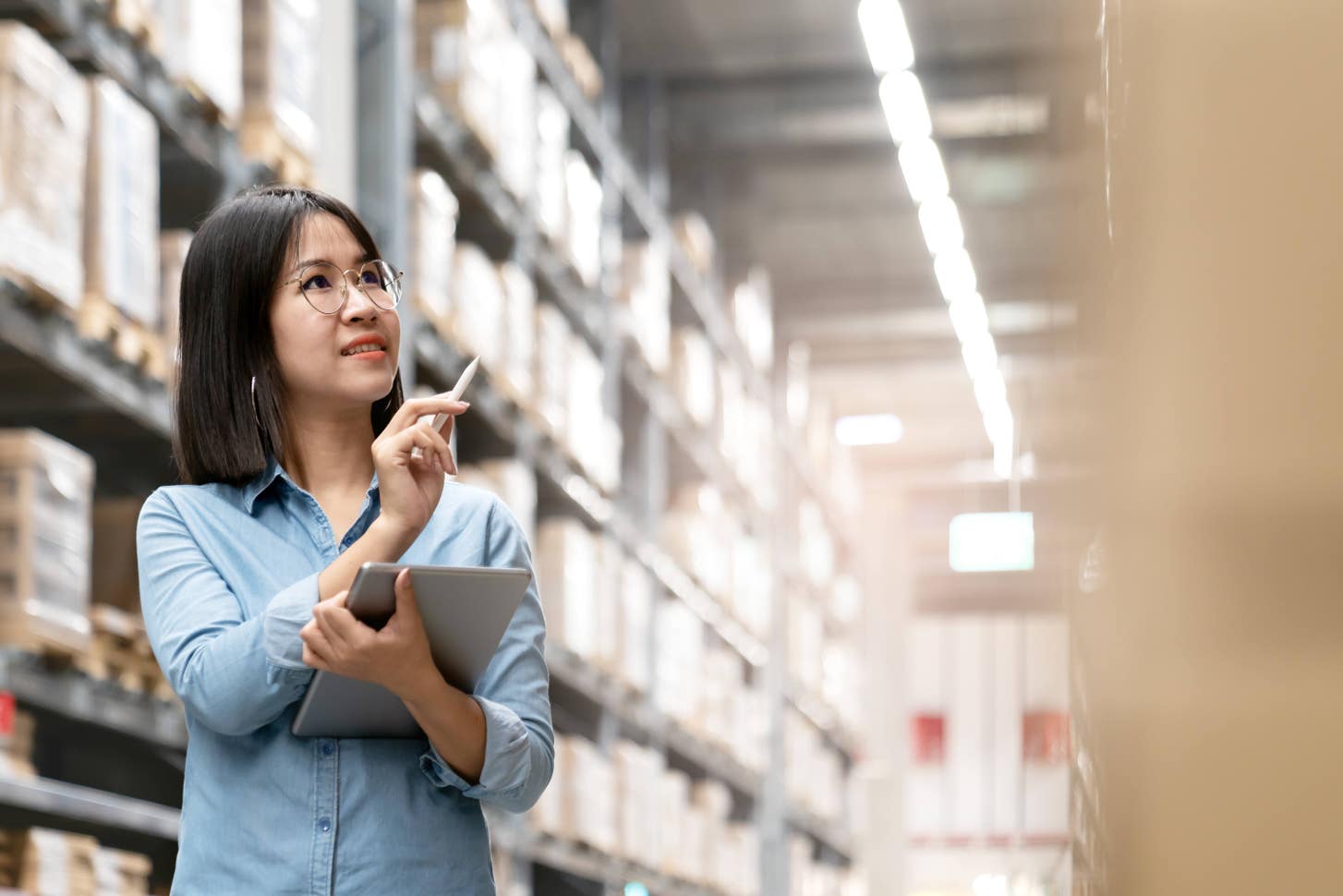 How to Become a Supply Chain Manager
---
---
How to Become a Supply Chain Manager
---
---
A career as a supply chain manager is both a responsible and exciting job to pursue as it is central to distributing products to retailers and consumers. This guide will provide you with all of the information that you need to kick–start your career in the field!
What Qualifications Do You Need to Be a Supply Chain Manager?
To become a supply chain manager, it's necessary to have at least an HND qualification but more commonly a bachelor's degree in a discipline such as business administration, computing, information systems or computing, which shows that you have excellent problem-solving and communication skills.
Master's degrees are available in supply chain management, logistics and transport planning.
As a Beginner, Where Should I Start in Supply Chain Management?

As well as obtaining a degree, an important next step is also to have acquired work experience in the field. Many degree programmes in disciplines such as chain management offer a paid placement year in industry which gives you both hands-on experience, allowing you to learn the nature of the job, and the support of academic staff.
There is also the option to apply for internships which are run by independent organisations such as supermarkets like Tesco and Sainsbury's.
Skill Set Required for a Supply Chain Manager
Due to the varied nature of the supply chain management job and the diversity of duties that are expected of supply chain managers, they need to have the right set of skills, such as:
---
Excellent time-management

Good project management

Ability to handle electronic data
Excellent communication

The ability to work as part of a teamw

A firm grasp of e-business and other financial concepts
What Does a Supply Chain Manager Do?
Supply chain managers are responsible for the movement of goods from the manufacturers and suppliers to the customers and overseas. They also manage the production flow of goods from the initial raw materials through to the delivery of the final product.
Supply chain managers' work is integral to the management and flow of goods and services as they have a lot of responsibility over coordinating the logistics of the supply chain as well as the decisions that are taken throughout the whole process, and these decisions can affect the final products.
Through effective management of the chain, companies are able to avoid excessive costs and also deliver the products to the consumers faster.
Average Salary for a Supply Chain Manager
Typical Duties for a Supply Chain Manager
Supply chain managers often work for global supply chains and their everyday tasks involve:
---
Negotiating contracts with suppliers and buyers
Controlling and overseeing the manufacturing & delivery process
Using a range of computer software to track goods
Managing a team of chain staff and motivating them to reach targers
Collaborating with external partners to secure parts and raw materials needed
Drafting and executing logistical strategies
Popular Career Pathways for Supply Chain Managers
Supply chain management career paths offer progression across all sectors. Career pathways available allow you to develop your skills and management experience and obtain positions in senior management and and board-level roles.
Related career pathways for supply chain managers include:
---
Manufacturing

The manufacturing sector is one of the most critical areas in supply chain management. Some of the most common jobs in the manufacturing sector concern production management, inventory management and material analysis. Inventory managers and material analysts are responsible for keeping track of raw materials and scheduling production, whilst production managers overlook the production and manufacturing as a whole.

Logistics Management

In supply chain management, there are various types of executive positions which include logistics manager, warehouse manager, procurement manager and purchasing manager, each responsible for a different sector of the supply chain. Management within the supply chain is incredibly important, as the responsibility will fall on supply chain managers to ensure that the work within their sector has been conducted to the highest standard.
Customer Service

Another exciting area to look for career options in supply chain management is the customer service sector. This sector ensures that clientele are satisfied with the quality of service or product that they receive. Working with clients and customers daily – answering their complaints, fixing their problems and listening to their criticisms – means that having good communication skills, good listening skills and good people skills is essential.

Data Analysis

Data analysis forms a crucial component of supply chain management, as accurate data helps correctly predict patterns in the supply chain. They also predict and avoid errors that can cause problems further along in the supply chain. Data analysis is also used at every step of the supply chain; whether it be for optimising the best raw materials during the production stage, or analysing the level of product demand once the product reaches retail.