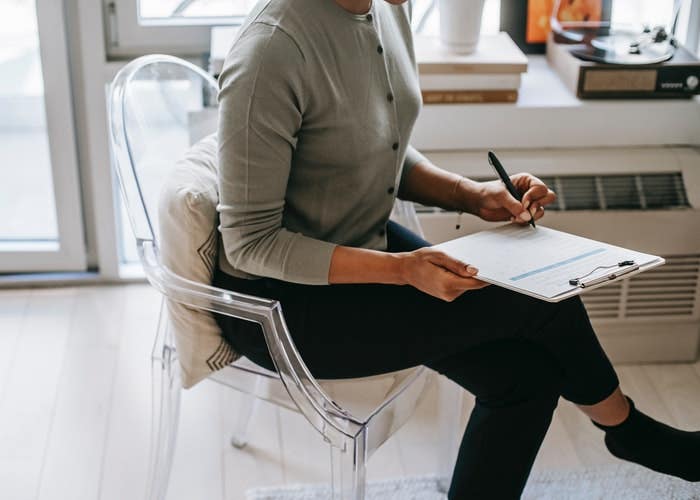 How To Become Qualified in NEBOSH
---
---
How to Become a Qualified in NEBOSH
---
---
Whatever business you're in, ensuring the health and safety of your workers and visitors is essential. Whether you are a business owner, someone who aspires to join the health and safety field or a health and safety professional wanting to advance your career, NEBOSH is relevant to you.
What is NEBOSH?
Anyone can study a NEBOSH course. You may be a beginner wishing to embark upon a career in health and safety, already working in a health and safety role and wanting to develop your skills and qualifications or an experienced health and safety executive wanting to achieve Chartered (CMIOSH) status. 
It's important to explore the courses available to ensure you choose the right NEBOSH qualifications for your needs.
How Does Being NEBOSH Qualified Help Your Career?

If you have NEBOSH qualifications you will be highly sought-after by employers. NEBOSH qualified employees are considered to be skilled, trusted, committed and efficient. With health and safety such an essential component of any business, it is not an area that employers are willing to compromise on.
Ensuring a safe workplace is a legal obligation, but a safe, structured environment with established procedures also helps increase productivity. If you are NEBOSH qualified, you will be contributing to savings within the company, such as reduced employee accidents, absenteeism, and helping to future-proof the business.
Worldwide, NEBOSH qualifications are considered to be the best in the field of health, safety and risk management. All NEBOSH qualifications are recognised by the Institution of Occupational Safety and Health (IOSH). International NEBOSH Qualifications are recognised by the International Institute of Risk and Safety Management (IIRSM).
What's The Process For Becoming Qualified by NEBOSH?

NEBOSH qualifications are delivered via NEBOSH's network of accredited Learning Partners. Candidates must register with a Learning Partner to undertake the relevant learning before taking an assessment and gaining a NEBOSH qualification. NEBOSH doesn't allow candidates to self-study or register directly with them.
---
Decide on a course

Start the process by considering what you want to gain from doing a NEBOSH course, what level accreditation is suitable for you and how that benefits your current role and future career plans.

Select a Learning Partner

When you have decided on a qualification, you will need to choose a Learning Partner who offers the qualification in a mode of study and structure that suits you. Consider whether you want to study face-to-face or via e-learning, in day-time or evening classes, full-time or part-time, in-company, locally or remotely and how much tutor support you would like. Also take time to explore and compare the cost of different courses available. For higher level courses, make sure you meet all the relevant entry requirements.

Register with a Learning Partner

Once you are ready to begin studying, you must register with your chosen Learning Partner.
What NEBOSH Qualifications Are There?
NEBOSH qualifications fall into five categories: 
---
1. Courses

NEBOSH courses provide an introduction to occupational health and safety. Anyone, in any sector, at any level, can study them. The focus is on developing practical skills to improve health and safety in any workplace.

2. Awards

NEBOSH Award-level qualifications give learners a general understanding of health and safety principles and practice. They are ideal as an introduction to other NEBOSH qualifications. There are a number of award-level courses to choose from, including: the Health and Safety at Work Qualification, Environmental Awareness at Work Qualification, NEBOSH HSE Award in Managing Risks and Risk Assessment at Work and NEBOSH HSE Introduction to Incident Investigation.

3. Certificates

Certificate-level qualifications offer a solid foundation in health and safety training for managers, supervisors and people beginning their career in the health and safety field. Certificate-level courses include: NEBOSH National General Certificate in Occupational Health and Safety, NEBOSH Health and Safety Management for Construction Certificate, Environmental Management Certificate, International Technical Certificate in Oil and Gas Operational Safety and the Certificate in Fire Safety.

4. Diplomas

NEBOSH Diploma-level courses are professional qualifications for health, safety and environmental practitioners developing a career in the health and safety sector. NEBOSH Diploma holders may be responsible for health, safety and environmental management systems. Diploma-level courses include: the National Diploma in Environmental Management, International Diploma for Environmental Management and the International Diploma for Health and Safety Management Professionals.

5. Masters

NEBOSH Masters-level learners carry out their studies in partnership with a university. Candidates must be NEBOSH Diploma holders who want to further their learning in Health, Safety and/or Environmental Management and pursue health and safety leadership excellence. Courses include: NEBOSH Master of Science (MsC) degrees and NEBOSH Master of Research (MRes) degrees.
How Long Does it Take to Become NEBOSH Qualified?

Depending on the training course you choose, becoming NEBOSH qualified may involve completing a one-day course, undertaking a set number of taught hours and self study over a period of days or weeks, or online study for up to a year. For example, some distance learning or online courses allow you to study at your own pace, with access to study materials for a year.
Face-to-face courses are likely to be more structured in their delivery and have tighter time-frames for completion. 
There are various levels of NEBOSH courses and those studying at the higher end, for example the Diploma, should expect to take longer to complete the qualification.
Do NEBOSH Qualifications Expire?
Your NEBOSH qualifications won't expire, but because laws, regulations, procedures and standards continuously change and evolve, it's essential to keep updating your knowledge and qualifications. NEBOSH recommends attending a refresher course for the latest version of your qualification every three years.