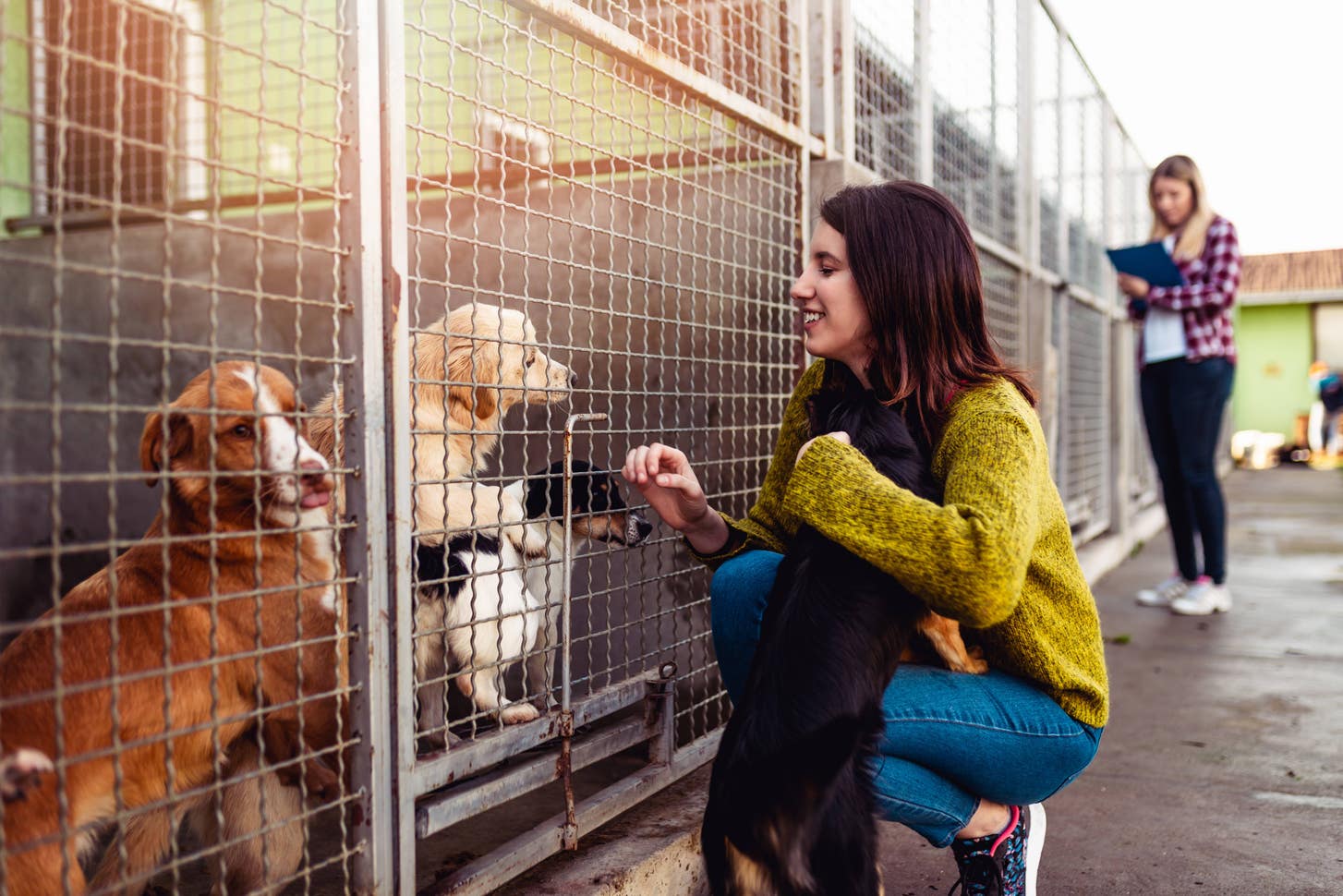 How to Begin a Career in Animal Care
---
---
How to Begin a Career in Animal Care
---
---
If you have a passion for looking after pets and are in search of a career change, pursuing a career in animal care could be a great route to take. Animal careers are both exciting and incredibly fulfilling as you will be responsible for looking after the well-being of animals and preserving animal welfare. There is a multitude of career options available as wide as the animal kingdom itself!
What Qualifications Do You Need to Work in Animal Care?
As well as developing your experience and skill set when working with animals to maximise your job opportunities, it is also essential to also have a robust set of academic qualifications. The level of qualifications that will be required will be dependent upon the particular career that you wish to pursue.
For example, to carry out pet shop work or become a dog groomer/ dog trainer, this will require qualifications such as a high school diploma or a college certificate in the specific vocational field. However, if you wish to become a marine biologist, veterinary surgeon or veterinary nurse this will call for you to study animals at university level and acquire a degree in the specific field, for example, veterinary medicine or veterinary nursing.
As a Beginner, Where Should I Start in Animal Care?

Volunteering brings with it excellent rewards as you get to offer your services to a charity and gain experience in return! Volunteering for an animal charity is a great way to kick-start your career in animal care. It is a good idea to contact your local animal welfare organisation as there are various volunteering options available within national organisations such as the RSPCA, Dogs Trust and Cats Protection. Volunteering shows future employers that you have on-the-job experience working with animals and that you are serious about entering the industry.
Some examples of voluntary work include:
Working as a pet sitter
Dog-walking for family and friends
Offering your help to animal charities, e.g. animal rescue shelters
Advocating against animal cruelty
Skill Set Required for a Career in Animal Care
It is essential to know what qualities you have and what jobs within animal care you would be best suited to. Have a look below at the skills most commonly found in those working in the field of animal care:
---
Ability to work well under pressure

Compassion

Leadership
Adaptability

Observance

Administrative skills
What Does an Animal Care Worker Do?
Animal care workers are tasked with looking after animals found in various settings, such as kennels or rescue centres. Though it may sound like a dream job, it's also very demanding and often requiring nerves of steel, true diligence and long hours.
Average Salary for an Animal Care Worker
Typical Duties for an Animal Care Worker
The list of duties you'll see outlined in the job description is quite diverse. However, some responsibilities that are bound to repeat quite often are:
---
Grooming animals
Preparing food
Cleaning out accommodation
Responding to queries from colleagues and visitors
Making sure the animals get sufficient exercise
Reporting any health issues observed
Popular Career Pathways for Animal Care Workers
There is the opportunity for progression in most animal jobs, for example, working as a rescue centre worker could, in time, lead you into a supervisory or managerial position.
Other jobs you could progress into with adequate qualifications are:
Animal trainer
Zoo keeper
Veterinary technician
Wildlife rehabilitator