Published 15 Jun 2022
"How Education Courses Helped Me Tackle Grief, Anxiety and Depression"
---
Browse Courses!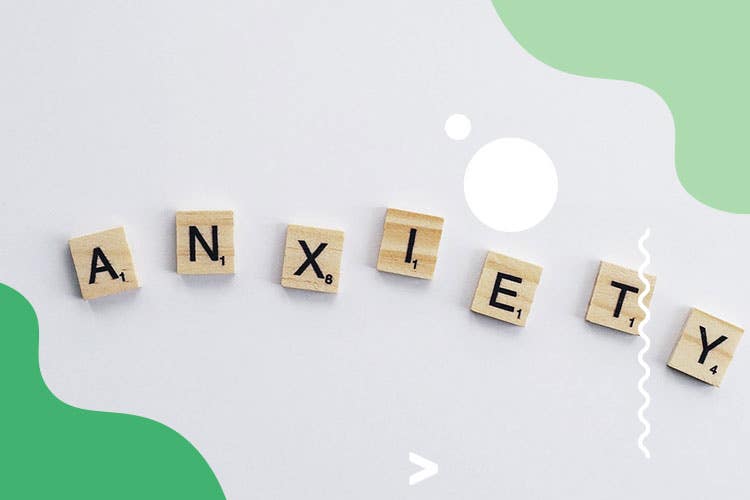 Education can be a powerful tool that can have a positive impact on learners' personal lives, as well as their careers. Learning about how the human mind works, as well as how to help others through counselling is a great way to tackle mental health issues yourself and those around you might be facing. 
CoursesOnline spoke to Lee, a father who was able to improve the quality of life for himself and his son through education designed to help those dealing with grief get back on their feet.
Education's positive impact on Lee's family life

Lee took a psychology course when he was 40 years old to get more insight into how the human mind works and how psychology can be applied in everyday life. Lee was keen to use what he had learned in his family life to give him a better understanding of how his children think and how they perceive the world.
"I did take away aspects of the course to apply in my life, namely child psychology, which has improved me as a father," Lee said. 
Having this knowledge became especially important when the mother of his child passed away. Along with specialist training, Lee was able to guide his son through a traumatic period. He was inspired to learn more about how to help others deal with grief in an effective way after his tragic loss. 
"I became a grief counsellor, obviously with training, due to the death of my son's mother two years ago," Lee explained. 
Lee's not alone in taking on the responsibility of raising children alone, with 1.8 million fathers doing the same in the UK, according to data from the ONS. During what would have been a scary and overwhelming experience, Lee was able to help his son through a difficult period backed up with knowledge that was genuinely helpful and practical.
How education improved Lee's own mental health

Mental health issues are felt by people all over the UK of all ages. In fact, 1 in 4 people will experience a mental health problem of some kind each year in England, with 1 in 6 people experiencing mental health issues like anxiety and depression in any given week.
Using effective methods to tackle mental health issues within an individual's personal life can have a huge impact, but what's the best approach to take? Having a good understanding of psychology can help people in their personal lives as well. 
Depression, anxiety, and other mental health issues all have particular traits that can be observed and studied in psychology. It can help individuals to get a better understanding of their own emotions and feelings. 
Lee's education allowed him to take this approach to his own wellbeing, as he found that getting educated in this area had a noticeable effect on his day-to-day wellbeing.
"I attended a number of psychology courses, from criminal, traditional and media psychology, which helped me understand me to a greater degree, improving my anxiety and depression," Lee said.
Why online learning was the best route for Lee

Education helped Lee in a lot of different ways, but the delivery of the education also helped him as well. Lee chose to study online, which had a positive impact on his personal life. 
Although Lee had some reservations about online learning at first, he found that the benefits of this type of course far outweigh the cons.
"I thought it would be a little too virtual," Lee explains, "That's until the phone call from my tutor came. This led to active online tutorials and workshops, which eased my worries." 
Lee felt that online learning opened him up to a huge variety of courses, which he could access without having to leave the comfort of his own home. For Lee, this was a game-changer.
"Online learning is much more accessible, without the need to fund public transport and a vast choice of courses on offer," Lee points out.
Best of all, without having to commit to a physical classroom, Lee found that his education wasn't negatively affecting this home life.
"I can spend more time with my children while still benefiting from online study," Lee notes. 
This is excellent news for anyone who's worried that educational commitments could have a negative impact on their family life or wider familial commitments. Although there is support out there for anyone who is looking after children whilst studying, choosing to take your courses online can remove the obstacle of organising childcare whilst you complete your studies.
It can be a bit of a myth that education after having children is more difficult. Some people think that if you've got familial and professional commitments, there simply isn't enough time to balance all of these things whilst undertaking online courses. This is far from the case, and people like Lee demonstrate how much of a positive impact learning can have for anyone with a family and can even improve family life.
Why you should study online psychology courses

There are lots of amazing reasons why you should study psychology. You may find that, like Lee, it could have a positive impact on your own wellbeing and mental health, or may equip you to help others to deal with their own mental health issues. 
Psychology graduates can find lots of lucrative career paths, as a degree or qualification in this area can be the first step towards becoming a psychiatrist, where you can expect to earn up to £53,000 a year, according to the National Careers Service.
Whether it's counselling, or general psychology, starting an online course can affect your career, your personal life, and your overall wellbeing positively. If you want to know how to become a counsellor or how to become a psychologist, finding out what steps you need to take and the best approach to learning should be top of your list.
Are you keen to learn more and find out how online courses can help you in your personal and professional life? Explore the courses we have on offer today and learn how we can help you on your education journey. 
---
Browse Courses!