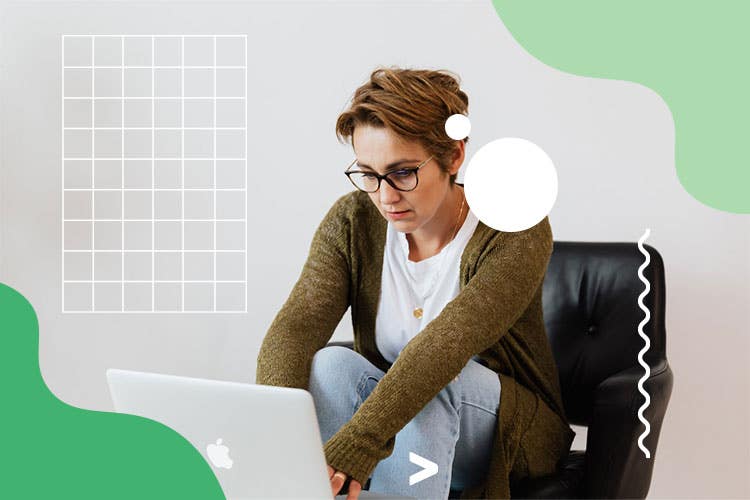 A-levels are a valuable qualification that can be the stepping stone to a fulfilling career and new education opportunities. However, some people might not have got the grades they wanted the first time round, or might have never taken them at all. 
If that's you, the good news is that you can study for and complete a-levels at any point in life, and reap the benefits that these rewarding qualifications can give.
Why might someone need to do A-levels as an adult?

One of the myths about adult education and A-levels is that qualifications at this level are only done by younger people. However, when done later in life, A-Levels can be a great way to boost career prospects and open up the doors for new educational opportunities. 
Much in the same way that people can choose to go to university at different times in their life. The only difference is that you may choose to complete your studies online in your own time.
Can you do A-levels at any age?

A-levels for adults in the UK can be done at any age, with mature students having the same education opportunities open to them as anyone else. If you missed out the first time round, there's no issues in taking A-levels as a mature student. 
If you didn't complete A-levels at the typical age, you're not alone. A-levels are one of the key stages of education, but data from the Department of Education shows that in 2000, just over 60% of school leavers were in full-time education (completing A-levels). This figure has risen to over 80% in recent years, meaning that those in their 30s might've missed out on valuable opportunities that are open to the vast majority of younger people who have A-levels already.
There are plenty of people out there who didn't do A-levels the first time round, so don't feel embarrassed if you want to take on these useful qualifications later on in life.
Can you base a career on A-levels?
A-levels can be an excellent way to step into new educational opportunities, but they can also be used as a way to open up new employment opportunities. Having an A-level in a relevant area can help you to stand out from the crowd and demonstrate that you're academic skills are transferable to your current role or for more lucrative roles elsewhere.
You can also use A-levels as a foundation for further learning and skill-building. For example, you could study for an A-level in computing, and then take on additional online courses in programming or a course that builds on your digital skills.
A-levels can provide a solid basis to build upon and give you the chance to create a strong skill set that's demonstrable to employers. Having a good base on knowledge to start with can be one of the best ways to understand where you strengths lie and how you can improve them through education. Being able to show employers that you can succeed academically can give them the confidence that you can also apply the skill set you've learned in a professional setting.
Do you need any entry requirements to do A-levels?

Typically, you'll need at least four GCSEs to be eligible to study A-levels, with some courses requiring that you've got certain grades in related subjects. If you're over the age of 18, you won't be able to get A-levels for free and will have to arrange your own studies, either through contacting colleges and Sixth Forms directly, or through using an online provider. All in all though, finding A-levels for adults in the UK is a straightforward process. 
Can study for A-levels alongside a job?

When using an online provider, A-levels can be studied at your own pace and can be fitted around other commitments. You can choose to study A-levels alongside a full-time job, or speak to your employer about working less in order to complete your studies. 
Being able to study online means that you can work wherever you want, whenever you want and learn in a way that suits you. Often, employers will encourage employees to learn new skills, as this can improve an employees productivity and output for a company. 
Speak to your employer before taking on studies and work out a schedule that works for both of you. If you know that studying for a particular A-level will help you contribute more to the company you're working for, spell out the ways in which your skills will make you a more valuable employee to your manager.
GCSEs vs A-levels

Finally, it's worth noting the key differences between A-levels and GCSEs, as both qualifications have similarities and it can sometimes be difficult to decipher how each qualification is distinct.
GCSEs are typically completed at secondary school level, and typically cover the basics of subjects, usually with the intention to build upon the knowledge gained with additional or vocational learning. Students can choose different GCSEs to take, although all British schoolchildren will be required to study for maths, English and science. 
A-levels can only be completed after at least four GCSEs (and sometimes additional relevant subjects) have been attained by the learner. A-levels are typically much more focused, with some specifically designed as a stepping stone to higher education. A-levels are more difficult than GCSEs, more academic and often require a higher level of self-learning and time management. 
A-levels are ideal for anyone who wants to take on a degree in a related area. Typically, most students study for two A-levels over a two year period. Overall, A-levels are ideal for anyone who has a specific skill area, interest or role in mind and wants to take the first step towards achieving success in that area. Although A-levels can be tricky, they can also offer incredible rewards for those who choose to study in this area, even if that study occurs later in life.
Are you keen to learn more about how A-levels can be the key to unlocking success in your career? Explore courses today and see how we can help you get started on your education journey.
---
Browse Courses!