---
Published 1 Mar 2019
Enneagram Career Quiz: What Career is Right for Me?
---
Are you wondering which careers are right for you? Find out with this career quiz.
We choose a path, be that study or a career or a job, that we hope we will be good at. One that fulfils a set of criteria based on the outside world: money, job prospects, social prestige. But all too often we don't consider how a potential job will fit your personality. How do you know how a job or field will fit with your natural inclinations?
Will you be a match with your dream career?
---
---
Got your results? Read on for more details, including what jobs could suit you best.
What is this 'Enneagram'?
---
Ennea-what now? The Enneagram of Personality is a system that attempts to explain personality in people. There are 9 types, and they are based on archetypes – typical characters, themes and symbols which appear repeatedly throughout a culture, for example in literature and psychology.
---
from the Greek words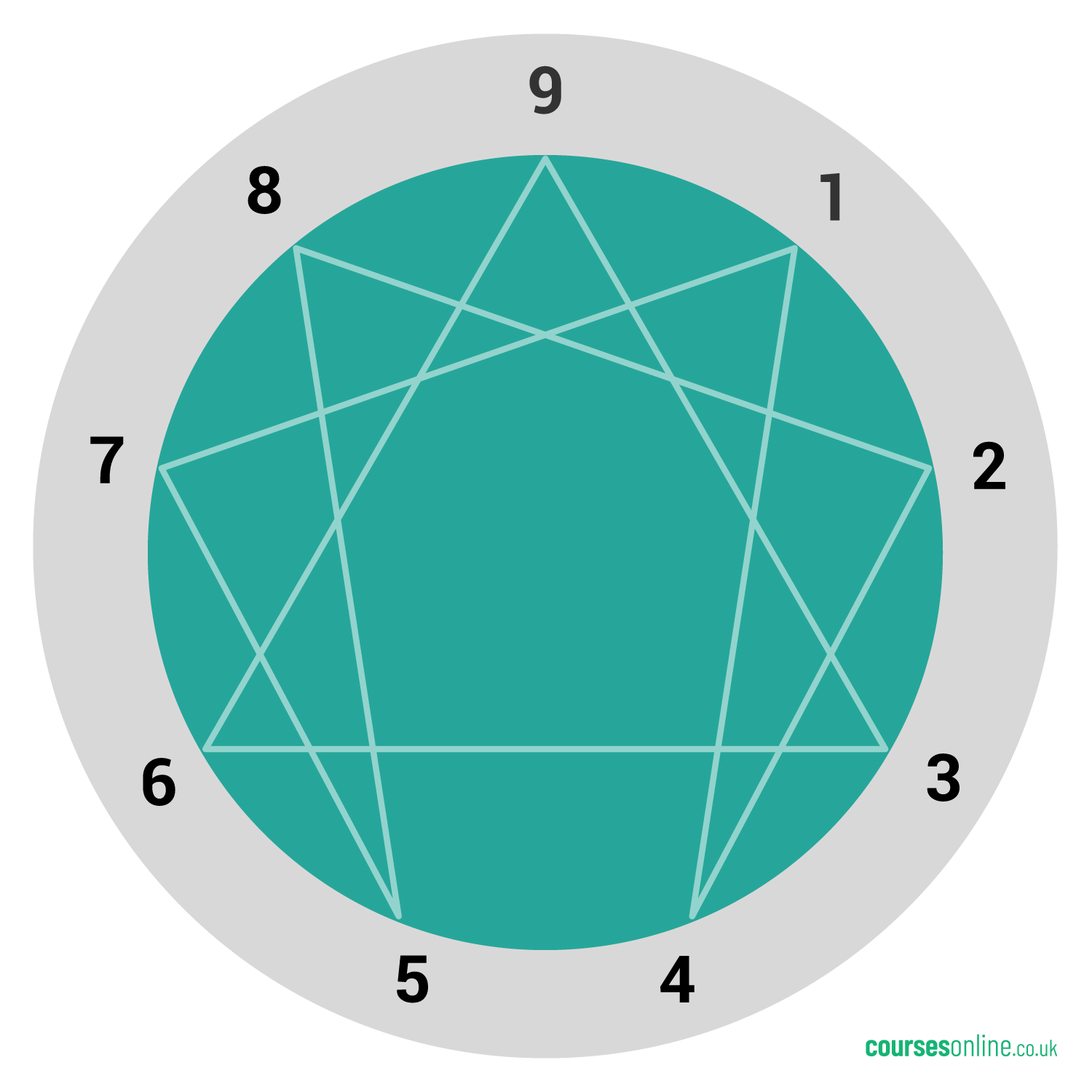 ---
So you've seen some personality tests before. Why is this one any different? Perhaps you've already figured out your Myers-Briggs type, or undergone some kind of assessment in your study or professional life. The difference is that most tests and systems look at how you interact with the world, and how you behave.
The Enneagram looks instead at the underlying drivers, your motivations. The aim of taking the test and identifying your archetype is to gain self-awareness, which will enable you to see your own patterns of behaviour. You can then choose which ones are helpful and unhelpful, and even make choices about the shape of your future life based on what will support you best.
This system can get kind of complicated – if you want to do a deep dive there are some resources at the end of this article. But in the meantime, the main thing to remember is that there are 9 archetypes. Even though you might identify with parts of a few of them, there is one that will describe you more fully than the others.
Rational
Dignified
Self-controlled
Perfectionist
Responsible
Wants: To be good, to have integrity and balance
Fears: Being morally defective
Motivation: To improve everything, and bring about a perfect world
Self-development tips: Be more spontaneous and joyful – enjoy life! Let yourself go every so often and forgive yourself for your mistakes.
What kind of job?
Look for something that is
Practical and concrete

Allows you to create structure from disorder

Focus on perfect execution and lack of mistakes
Potential career pathways:
Environmental Science
Politics
Social Advocacy
Caring
Warm-hearted
Possessive
Generous
Responsible
Wants: To be loved
Fears: Being unwanted
Motivation: To be loved, needed and appreciated, and express feelings for others
Self-development tips: Try to be more self-nurturing and emotionally aware.
What kind of job?
Look for something that will let you
Influence others behind the scenes, in a positive direction

Have lots of contact with people

Give helping, humane treatment of others
Potential career pathways:
Ambitious
Achievement-oriented
Adaptable
Energetic
Competent
Wants: To feel valuable and worthwhile
Fears: Being worthless
Self-development tips: Try to be more cooperative and committed to others. Be honest with yourself and others about how you really feel. Remember to take breaks and relax.
What kind of job?
Look for something that will let you
Work with others who have high esteem in society

See results of your efforts and receive recognition

See clear advancement opportunities
Potential career pathways:
Public Relations

Media

Performing Arts
Inspired
Introspective
Self-aware
Sensitive
Moody
Wants: to create an identity, 'find themselves'
Fears: being without identity or significance
Motivation: to express themselves, create and surround self with beauty, care for emotional needs
Self-development tips: Do things whether you 'feel like' them or not. Avoid having lengthy imaginary conversations. Exercise regularly and try to get a routine going.
What kind of job?
Look for something with
Deep meaning and purpose

Allow you to express yourself in creative ways

Nothing administrative, or about enforcing rules
Potential career pathways:
Art

Filmmaking
Publishing
Secretive
Withdrawn
Cerebral
Perceptive
Curious
Wants: to be capable and competent
Fears: being useless, incapable, or helpless
Motivation: to possess knowledge and understanding of the world. 
Self-development tips: stay connected with the physical world through mindfulness, and open up more to others.
What kind of job?
Look for something that will enable you to
Increase your knowledge

Pursue a topic that interests you

Have a high level of autonomy

Work with facts

Avoid customer service or client facing roles
Potential career pathways:
Game Design or Game Development

Engineering

Research

Scientist
Type 6: The Loyal Skeptic
---
Loyal
Troubleshooting
Reliable
Engaging
Cautious
Wants: to be secure and supported
Fears: being without support and guidance
Motivation: to fight against insecurity and anxiety.
Self-development: Try to be present with your worry and anxiety and recongise pessimism. Work to be more trusting and vulnerable in your relationships.
What kind of job?
Look for something with opportunity for
Problem-solving

Managing risk

Expressing loyalty, being supported and secure

Nothing that involves too much risk-taking
Potential career pathways:
Energetic
Versatile
Scattered
Enthusiastic
Distractable
Wants: to be satisfied and content, have needs fulfilled.
Fears: being deprived of experiences.
Motivation: to maintain freedom, avoid missing out, and stay excited and engaged.
Self-development tips: work at observing your impulses, rather than giving in to them. Be patient, good opportunities come back. Choose quality over quantity in your experiences.
What kind of job?
Look for something that involves
Creativity and innovation

Challenging situations that go beyond conventional thinking

Not too limited or criticised

Novelty

Avoid anything with a consistent routine and red tape
Potential career pathways:
Sales

Media & Journalism

Entertainment
Assertive
Confrontational
Decisive
Willful
Self-confident
Wants: protection, autonomy, control of your destiny
Fears: being controlled by others, being harmed.
Motivation: to be self-reliant, prove your strength, and stay in control.
Self-development: Let others have their way sometimes. Realise how much you depend on other people and don't alienate them – being surrounded by good people makes you much stronger. 
What kind of job?
Look for something where you can
Be the boss
Get things under control
Have influence over outcomes
Fight injustice

Avoid jobs with no growth potential, or where you'll be micromanaged
Potential career pathways:
Publicity

Entrepreneurship

Real Estate
Receptive
Reassuring
Agreeable
Easygoing
Modest
Wants: peace of mind, inner stability
Fears: loss and separation
Motivation: to create harmony and avoid conflicts
Self-development tips: Be more independent, rather than going along with what others want. Deal with your negative feelings. Exercise regularly to strengthen your connection to your body and the physical world.
What kind of job?
Look for something that involves
Working with others to bring peace and harmony

Resolving conflicts

Facilitating conversations and making sure everyone is heard

Avoid anything that requires aggression or lots of competition
Potential career pathways:
Art & Performing Art
Natural Sciences
Benefits of the Enneagram in Life & Work
---
Self-knowledge can be empowering, and the Enneagram is designed to assist you in uncovering some key parts of yourself that may not be immediately obvious. It can tell you about your inclinations – what you are likely to choose when presented with different options. It also tells you about your deeper life goals, your desires and especially the values. Your values underpin what you strive for, and can help you clarify your goals.
It does not, however, tell you about the kind of skills you have, and how well you've learned them. Neither does it have much to say about your abilities; for example, whether you're good with numbers or have excellent spatial abilities.
The Enneagram can offer the following benefits in your life and work:
Fosters self-awareness and valuable introspection
Allows you to learn how the world might look from other perspectives
It enables you to form new, positive behaviours
It enables you to recognise and break free of patterns
It helps you be more compassionate and understanding with others
---
How The Enneagram Can Help You Pick a Career

---
The Enneagram has lots of useful applications when you use it to make big decisions about work, life, and everything in between.
Once you know your archetype, it can enable you to see which types of professions are a good match for your motivations – which kinds will enable you to feel fulfilled and useful. It can help you to choose subjects at university. Perhaps even more importantly, you can look at the 'personality' of a potential employer and see whether you'd be a good fit there.
---
---
Some Questions To Ask Yourself When Evaluating an Employer
What values does this organisation have?
If it were a person, what would it be like?
What are people saying about working at this organisation?
What do people like about working here?
What has been difficult for people who worked here?