This year, for the first time in the history of CoursesOnline, we've held our inaugural Provider Awards. Considering things like customer service, course content, quality of services and our providers' commitment to their students, we've nominated and awarded prizes to those whose stellar performance couldn't be denied.
Have a read below to find out more about our winners and what it is that made them stand out and ultimately win the award. For your benefit, we've also reached out to some of our winning providers to get their own insight on the services they offer, their values, their plans for 2020 and also what it is they believe made them win the award.
---
Just to give you a quick 101 on how the awards functioned and the award categories we've included, here's a quick paragraph explaining everything you need to know before we get to the fun part.
The awards were handed out across five different categories; with some of the categories being based on student survey data we'd collected late last year and other categories being judged internally and on the basis of our own experience of the providers as well as some supporting information each of them has sent us in the run-up to the final decision.
The award categories were as follows:
---
Excellence in Customer Service

Based entirely on student survey data, this category sought to distinguish those providers whose customer service has been rated most highly by its students.

Excellence in Course Content

Also decided on the basis of the survey data we'd collected, the aim of this category was to recognise providers whose course content and learning materials set them apart from other providers.

Specialist Provider

This category sought to acknowledge the amazing work done by our specialist providers. Whether Health & Safety, digital marketing, supply chain management or Xero, our we sought to recognise providers with the highest quality of specialist courses and services within their niche.

Trailblazer

The Trailblazer category was created in order to highlight providers leading the further/higher education sector in terms of anything from unique course content to additional resources that aren't easy to come by. Think live labs, help completing job applications, job placements, and general career support.

Trusted Partner

Trusted Partner award winners were decided by the CoursesOnline team internally, highlighting those of our partners who have demonstrated a firm commitment to the student journey and providing students with above-average level of support.
---
As is the case with award ceremonies, not everyone comes out a winner. However, that's not to say that those who haven't bagged an award this year haven't performed tremendously well. We're proud to say that all our partners have demonstrated award-worthy qualities and, frankly, choosing our winners hasn't been easy. That's why we're keen to tell you more about our incredible nominees and the outstanding work they've been doing in the education space for – at least – as long as we've known them.
---
Jellyfish Training (Specialist Provider)
---
For anyone with an interest or a career in digital marketing, web development, programming or any other tech-y field, Jellyfish is most likely a household name. And with a wide range of accredited, highly-rated courses in their niche, their partnership with Google and an admirable client portfolio, it's no wonder Jellyfish courses remain the top course provider of choice in their field of expertise.
Despite their numerous accolades, the focus of Jellyfish Training's work has always been its students. And that's why they've found themselves on our list of nominees!
Institute of Data & Marketing (Specialist Provider)
---
The Institute of Data & Marketing (IDM) are yet another specialist provider whose status within their niche remains uncontested; having delivered marketing courses for over 30 years and helped prepare 100,000 marketers for successful careers in the field. Its wealth of experience in the marketing education space means that IDM's syllabus is supported by best practice and tried-and-tested teaching approaches.
IT Career Switch (Specialist Provider & Trailblazer)
---
IT Career Switch were nominated for not one but two of our awards this year! And there are many reasons for that. The education provider has wowed us with both their fantastic course offerings and their additional services like job placements and the excellent career support they offer their students.
QA (Trailblazer)
---
QA is yet another partner of ours we're proud of. With their wide array of premium university courses and high levels of student support, including help with applications and personal statements, it was no-brainer for them to be nominated.
Redbridge (Trailblazer)
---
Though only a recent contender in the further education space, Redbridge are already taking the IT education sector by the storm. Their unique career programmes and the support Redbridge offers its students have certainly not gone unnoticed by us or their students.
---
Now that we've mentioned our honorable nominees, let's get to the fun part – our winners!
Excellence in Customer Service
---
---
As we mentioned above, the Excellence in Customer Service award was decided based on the results of our student survey. This means that the winner will have been chosen entirely by their students and their experiences of the customer service they received throughout their course.
Without further ado, the winner of the Excellence in Customer Service award is…
---
Congratulations, AVADO!
More about AVADO – AVADO is the UK's largest provider of online courses, delivering professional and accredited qualifications to learners of all backgrounds. Due to their innovative "digital-first" approach to further education, their award-winning learning design and their unwavering commitment to their learners, AVADO are fast becoming the go-to distance learning provider amongst individuals and business alike.
AVADO also works in partnership with organisations such as Google and the CIPD in order to ensure their courses are in touch with job market demands, and thus deliver the best possible career outcomes to all of their students.
To give you all a better idea of what AVADO is all about, we spoke to the provider and asked them to tell us more about the work that they do, what it is that drives them in their work as well as how they feel about having been nominated (and now won!) the Excellence in Customer Service Award.
AVADO: It means a lot to us to have been nominated for an award. Our Student Success Team work very hard to ensure that our students are supported while studying with us. We also want our students to know that we're with them every step of the way as we understand that, being an online provider, the lack of face-to-face contact and support can be daunting. So, it's great to hear that our students are aware of the hard work of the Student Success Team in providing that ongoing support.
---
---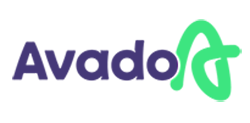 ---
AVADO: A big value for us at AVADO is unlocking potential and changing lives. We want to give our students the resources to unlock their own potential and help guide them so that the course they choose to study helps them unlock that potential. Also, changing lives – the course that a student does is going to affect their lives in a positive way, it's going to help them grow, whether that be career-wise or on a personal level.
AVADO: Firstly, the courses that we have. We work closely with our awarding bodies to make sure that students are getting the most up-to-date and industry-level learning. At AVADO, we also try to ensure that our students have everything they need to achieve success and have the flexibility they need to study when and where they like without it affecting their day-to-day lives. We want our students to take their career in their hands with the help of our courses, and we put in lots of time and commitment to make sure they're in a position to succeed in life.
---
The winner of our Specialist Provider award has been decided by the CoursesOnline team internally; judged on the basis of what we've observed while working with the provider and advertising their courses on our website. In acknowledging our top specialist provider, we considered things such as course quality and other niche-specific services offered by the provider.
The winner of the Specialist Provider award is…
---
Institute of Supply Chain Management
---
Congratulations, Institute of Supply Chain Management!
Institute of Supply Chain Management (IoSCM) is a provider of supply chain management qualifications as well as the first international institute established to promote best practice within the wider supply chain sector. Its unique position within the field and commitment to raising the field's global profile have made IoSCM a trusted provider of supply chain management qualifications.
IoSCM takes its role seriously and to deliver on the promise of their reputation, they offer their students high-quality, outcomes-based courses informed by industry standards and best practice. Unsurprisingly, these courses enjoy great popularity amongst individual students and big corporations alike.
If what you're aspiring to is a successful career in supply chain management, then IoSCM truly is where you should head to.
---
---
Our Trailbazer award is reserved for those providers who have demonstrated innovation and initiative in their approach to education. Whether that be unique career programmes, original study resources or other services that are hard to come by, these were the things we were looking for when considering our nominees and, now, our final winner.
And the winner of this year's Trailblazer award is…
---
---
Congratulations, Learning People!
Learning People are yet another provider that has truly wowed us. With over ten years of experience in the tech industry and a mission to demystify the sector as a whole, Learning People are committed to providing their students with hands-on, outcomes-based education. To this end, the provider partners with the world's biggest accreditors, in order to ensure that their courses truly capture industry standards and prepare their students for careers in competitive sectors.
What distinguishes Learning People from other providers, and what has ultimately won them our Trailblazer award, is not just the quality of their courses. Rather it is their unique high level of student support delivered by their award-winning StudentCare™ team who have made it their mission to support the students every step of the way. Whether that be help choosing the right course, career advice or simply a motivation boost, Learning People have been able to match, if not beat, the level of support offered at brick-and-mortar educational institutions.
---
The winners of our Trusted Partner award will have demonstrated an unwavering commitment to the student journey. Whether it be the quality of their courses, additional services and resources or excellent student support, the aim of this award is to recognise those providers whose dedication to their students has been nothing short of amazing.
Our first winner of the Trusted Partner award is…
---
Hudson
---
Congratulations, Hudson!
Hudson, are an education provider known for their high-quality courses in areas ranging from IT and Management to Accounting and Human Resources. With an impressive client portfolio, countless partnerships with accrediting bodies and a 93% exam pass rate, Hudson's reputation as a premium course provider remains indisputable.
What makes Hudson even more unique as a contender in the further education space are their innovative teaching delivery methods (live labs, 24/7 online tutors and access exam tutors) and first-class customer service devoted to putting the student's needs first.
Hudson have also agreed to answer a few of our questions, so you can get an idea of what they're like and what you can expect out of studying with them – keep reading to see what they said!
---
---
Hudson: The number one value that drives everyone at Hudson Courses is customer service. This is no secret to our customers who have seen us go above and beyond to ensure they were offered every resource they needed to expand their knowledge and reach their end goals.
We always try to be accommodating and flexible with all our customers, providing additional courses, textbooks, and live labs even if their chosen course doesn't include them [live labs]. It costs money to be this flexible, but our customers are our top priority, which is why we always do everything we can to make sure their experience is the best it can possibly be.
---

Hudson: We're very excited about being nominated for an award. We're very proud as we care about our customers very much and it's great to know that our efforts aren't going unnoticed.
Hudson: Again, customer service, which can be seen by looking at our reviews and all the other awards we've received.
Pricing is another thing that distinguishes us – our courses are one of the most affordable on the market currently.
And thirdly, our 'full-stack solution' consisting of live labs which allow our learners to practice their IT skills in a live environment, risk-free. The live labs can be described as what flight simulator is to pilots and it mimics what the learner will be doing in the real world, whether that be hacking or coding. We're proud to say that our live labs have received overwhelmingly positive feedback from our students.
---
The second winner of our Trusted Partner award is…
---
ICS Learn
---
Congratulations, ICS Learn!
ICS Learn are hands-down our most experienced course provider with 130 years in the education sector under their belt. Though age may just be a number, it has clearly worked wonders for ICS Learn who have carved out a stellar reputation as pioneers in distance learning qualifications and helped millions of students on their career path.
ICS Learn offers a wide spectrum of courses at various levels, from GCSE to degree-level, and catering to different needs and professional goals. Their breadth of experience enables them to satisfy all learner demands and provide individualised support to help their students achieve their ambitions.
ICS Learn's commitment to the student journey is also evidenced by their close partnerships with countless accrediting bodies such as the CIPD and AAT, which ensure that the education they offer their students meet the demands of the industry they aspire to succeed in.
We've asked ICS Learn for a few words regarding their award nomination and what it is that makes them unique in the further education space. And here's what they said…
---
---
ICS Learn: It's lovely to be nominated for this award! We've been working with CoursesOnline for a while now and have developed a strong relationship with the team which feels more like a partnership rather than your typical supplier/partner relationship.
---
ICS Learn: We hope to continue making education available to as many people as possible, no matter what stage they are at in their career or life.
---
Click here for ICS Learn courses.
---
ICS Learn: We understand that life can get busy and in the way at times which is why our courses are designed to be completely flexible. Students can start their course whenever suits them and they can devise a timetable that fits around their specific schedule (for some students this could be fitting in some study time around napping baby at home while for others it may be writing an assignment during a daily commute – anywhere our students have access to internet and some free-time in their day, really!).
All our students have unlimited one to one tutor support, both online and over the phone, as well online classrooms. This approach clearly works for our students, and we currently have Trustpilot score 4.8 out of 5 from more than 4,000 independent student reviews!
The third winner of the Trusted Partner award is…
---
Online Business School
---
Congratulations, Online Business School!
Online Business School are another strong contender in the further education space, offering online courses at different levels, including their innovative university pathway programmes – a fast-track alternative to traditional undergraduate degrees.
The provider prides itself on being receptive to individual learner needs and as such, offers a lot of flexibility in terms of how, when and where their students learn. Their web-based modules, 24/7 networking platform, 1-2-1 tutorials, group webinars and personal dashboards allow for a flexible approach to premium education whilst also offering extensive support in order to help students build a firm grounding in a career of their choice.
The fourth winner of the Trusted Partner award is…
---
DLC Training
---
Congratulations, DLC Training!
DLC Training is a premium distance learning provider known for their excellent course provisions and their commitment to helping their students unlock their potential. The qualifications offered by DLC Training are recognised and accredited by many of the UK's prominent accreditation bodies, and cover areas such as management, HR, supply chain management and business. This means that learners can rest easy that the education they're working hard for meets industry standards and will be of significant use to them on their career journey.
What distinguishes DLC Training from other providers is their undeniable dedication to delivering the best possible outcomes to their students and equipping them with the tools needed to succeed on their course as well as following completion. As such, DLC Training supplies their students with personalised study routes so they can tailor their learning to their individual career ambitions.
---
Browse DLC Training courses here.
---
And the final winner of the Trusted Partner award is…
---
University of Essex Online
---
Congratulations, University of Essex Online!
Delivered by Kaplan, University of Essex Online is the online arm of the University of Essex, offering a range of premium undergraduate and postgraduate programmes since 2007. University of Essex Online courses have been created with distance learners in mind, upholding high standards of teaching and utilising technology to deliver an enriching learning experience for all students.
What makes University of Essex Online special are the high levels of support offered by its student advisors and study skills specialists, which seek to ensure that students are never left to face the challenges that university course can present alone.
University of Essex Online also go to great lengths in ensuring that learners get to enjoy the full high education experience, which is facilitated through their interactive learning platforms available 24/7 and containing study materials, virtual library and online discussion forums.
Whatever the formula behind University of Essex Online's success is, it's clearly working. The provider enjoys consistently high student satisfaction scores in the National Student Survey, with their 2019 score being 91%.
---
Check out University of Essex Online courses here.
Whether it's customer service, course content or other unique offerings, we understand that rich learning experiences require a combination of all of these. That's precisely why we partner with providers who share this view and don't shy away from going the extra mile for their students.
It's therefore been a great pleasure hosting our inaugural Provider Awards and getting the opportunity to express our appreciation of our clients' work and their steadfast commitment to all their students.
Congratulations to all our winners and nominees!