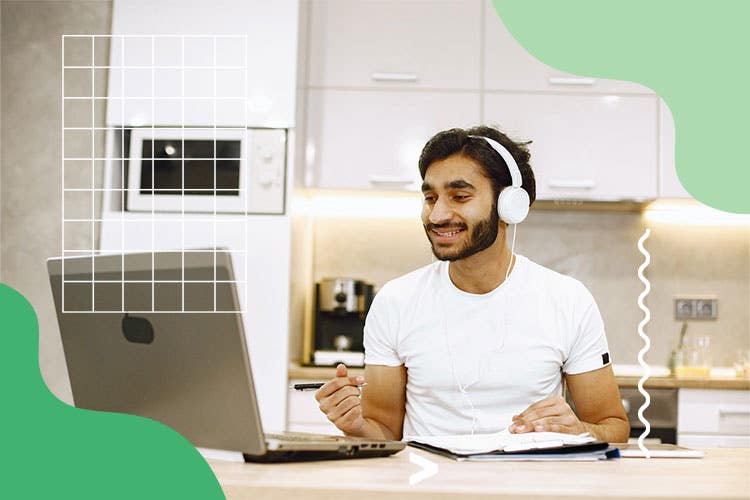 Want to get ahead in your career? Embarking on some additional workplace training is an intelligent way to take the next step on the ladder. Of course, there are two core options for learners, free courses or paid courses. Which one should you choose?
If you're ready to start learning something new, signing up to an online course is a quick and easy option. You can fit this training around your existing schedule and upgrade your career in no time at all. Whether you choose a free course or a paid course depends on your budget and aspirations. In this guide, we will discuss which one is the better choice.
What are the benefits of free courses?

First things first, let's talk about the benefits of free courses. There are plenty of options available online, so you should have no problem finding one for you. You can likely use one of these courses to boost your salary expectations without forking out any cash. With that in mind, let's take a look at some of the reasons that you may choose a free course.
More affordable

Of course, the most obvious benefit of free courses is that they cost nothing. If your cash flow is tight, you may not have the funds to spare for online learning. The pandemic saw a massive rise in the availability of these courses on both websites and even via apps too.
You can learn new skills on an interactive platform without spending any money at all. If you do a quick Google search, you will find that there's a wealth of free content out there.
Lower risk

If you want to start your online education without risking anything, free courses are the way to go. Since you don't have to invest anything in this type of training, you can give it a go without any worry. We all know the importance of online learning in the digital age. However, not all of us have the funds to put into our training and career development. 
Easy to do

Paid courses tend to be quite in-depth. However, the beauty of free online courses is that they often offer an introduction to subject matters. Think of them as a good foundation.
For example, if you are looking to learn about graphic design, you may find that a free course allows you to get to grips with the basics. You can use that as a starting point. Should you wish to delve deeper into the topic, you can look into tailored paid courses. At that point, you may start looking at more advanced courses that will build on your skills.
What are the negatives of free courses?

Now that you know about the benefits of free courses let's talk about some of the drawbacks. When you're deciding on which route suits you, it pays dividends to know the facts. While free online courses can be convenient, they are not always the most attractive option. Here's why you may want to opt for some paid courses rather than free courses.
May not be recognised as an official qualification

One of the biggest disadvantages when it comes to free online courses is that they may not be accredited. That means that employers won't recognise them if you put them on your CV. For instance, if you take a free course in digital marketing, it may not be as valuable as a paid course that is an official qualification or even an online degree. 
May not be flexible

Since free online courses don't cost anything, there are sacrifices that are often made elsewhere. One may be that they are less flexible. For example, you may have less time to complete the course, only have access to a few modules or tutorials, or not get the high-quality content that you deserve. You should do your research before you sign up. 
May be less reliable

The truth of the matter is that free online courses may be less reliable than paid courses. Sure, you may find fun quizzes, tutorials, and even forums at no cost online. However, if you are looking for an in-depth course that enhances your career, it's worth investing in a paid course. That way, you can be sure that the content is written by experts in the field. 
What are the benefits of paid courses?

Thinking of giving a paid course a whirl? Before you get started, you may want to know why you should invest in your online education. Whether you want to study web development, social media, machine learning, SEO, or web design, there's sure to be some content that fits the bill. Here are the reasons you might want to pay for it. 
More likely to be accredited

Industries including accounting, healthcare, teaching and health and safety rely on proper accreditation. Additionally, accreditations such as Sage, CIPD, and Cisco can only be taught through accredited and recognised education providers in the field. If you are working in these specific niches, choosing to embark on an accredited course is the only real option. You will get the qualification that you need to level up in your career.
Higher quality of content

When it comes to interactive free courses, corners need to be cut. Since there is little to no funding for these courses, you won't always find that they have high-quality content. E-learning can take on many shapes and forms, and it's a saturated market. Essentially, anyone can create an online course and offer it on an interactive platform for users.
More likely to be flexible

When you're paying for a course (as opposed to getting it for free), you can expect more perks. One is that paid courses are likely to be more flexible. In the pandemic, it became more popular for training providers to offer remote learning opportunities. That means that you can study at some of the world's best universities at a time and pace that suits you. 
Can guarantee results in your career

Depending on the industry you're working in, a paid course could result in a new job. Certain fields, such as web design and graphic design, now rely heavily on online learning. If you choose to take a self-paced, paid course, you may be able to guarantee yourself real results. Do some research into your specific industry to see the facts. 
Negatives of paid courses

You already know the benefits of paid courses, so what are the drawbacks? Before you start searching for options in your field, you need to know all there is to know. With that in mind, let's take a quick look at the main disadvantages of paid online courses.
Less affordable

While there are many reasons to undertake a paid course, the biggest drawback is that you have to pay for it. If your budget is small, you may find that this holds you back. However, it's worth looking at the range of courses that are available. You may find that there is an affordable option that meets your needs. Additionally, you could look for a paid course that allows you to pay your tuition fees in instalments. 
The verdict

When it comes to the dilemma of paid courses vs. free courses, there's a lot to consider. However, you get what you pay for. If you want to excel in your career, investing in a paid and accredited course is the best way to go.
By choosing this option, you can expect a high-quality course tailored to your career. You also get the flexibility you need to fit it around your existing schedule and may even gain an additional qualification. Simple! 
Want to explore courses and find the right one for you? See what we have to offer and start your education journey today. 
---
Browse Courses!