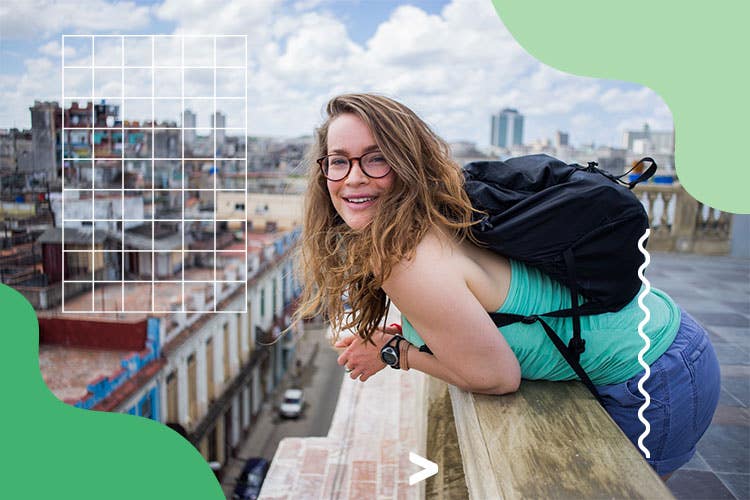 Travel and tourism is an industry that has been growing rapidly, and the varied range of career avenues from air cabin crew to hotel managers, as well as the potential to travel the world and meet a wide range of people, attracts many to this diverse career. 
However, when the industry is growing, and more people are looking to enter into a tourism career, making sure you have the skills to pursue the career you want is key. These are the top 5 skills needed for a successful career in tourism to help you become part of this multifaceted industry.
What jobs can you get in travel and tourism?

Holiday Representative
Air Cabin Crew
Travel Agent
Hotel Manager
Tour Guide
Tour Manager
Tourist Information Centre Advisor
What skills are valued in the tourism industry?
Travel and tourism jobs in the UK and abroad require several skills, including soft skills (e.g., interpersonal skills or communication) and hard skills (e.g., computer skills, language skills, or geographical knowledge). But what skills are needed in the tourism industry? Well, these are the top skills that will help you the most in your career path.
1. Communication
No matter which tourism career you pursue, communication skills are likely to play a vital role in your day-to-day work. Strong communication skills are necessary for any career that heavily involves working with others, whether that's through teamwork or in customer-facing roles. In an environment where you are talking to several different people every day, having excellent communication skills in the travel and tourism industry ensures that guests' needs are met.
For Tour Guides, for example, communicating with a large group of people on a regular basis means that you will need excellent communication skills. This includes being able to share information in a friendly, informative, and accessible way, as well as recognising the communication cues of other people. 
Communication is a skill that some people naturally have. However, it can be taught and honed in. An understanding of body language, communication styles, and cultural backgrounds can also enhance one's communication skills. Having confidence is another key factor in communication, particularly when guiding large groups.
2. Customer service skills
Jobs in travel and tourism often fall under the umbrella of the hospitality industry, which is all about customer service. 
Customer service means providing the best service possible to meet customers' needs and incorporates other skills such as problem-solving, time management, emotional intelligence, and multitasking skills. Good customer service skills mean that guests are more likely to continue returning to your business and recommend your business to others. 
Being able to serve customers is also a transferable skill that can be applied to all customer-facing industries and is also about overcoming obstacles. For example, travel interruptions, guest disputes, and accidents can have a disastrous effect on a travelling guest, and how you handle these situations using your customer service and hospitality skills is key to great customer service.
---
3. Language skills
As well as being able to communicate well in English, being able to speak other languages is a highly desirable skill in the tourism industry. 
The ability to speak other languages, particularly French, German or Spanish, will allow you to communicate with guests in their mother tongue, making it considerably easier for guests who do not or are not confident speaking English. This can also lessen communication errors and help solve any potential disputes or issues.
Being able to speak another language can also increase employability abroad, opening up many more work experience opportunities and jobs in the tourism industry. For example, holiday reps often need to communicate with international tour operators to arrange car hire or activities, all of which are made significantly easier if you are able to share a common language.
4. Strong memory skills
The tourism sector is all about travelling the world, discovering the history and culture of various locations, and enjoying the adventure of exploration and discovery. Although different people enjoy different types of holidays, the majority of holidaymakers want to know a little about the local area. Therefore, having a good memory is incredibly useful when working in tourism. 
Whether you dream of becoming a bus or city tour guide, a hotel manager, a travel advisor, or cabin crew, being able to remember key facts about the location you are in will be essential. This includes geographic knowledge, such as the locations of local amenities, landmarks, and cities, as well as historical and cultural information about your area. 
Many tour guides have to remember a great deal of information about locations throughout their city, and travel agents need to know the locations of holiday resorts, countries, and activities around the globe.
5. Specialist tourism-related skills
Depending on which jobs in tourism you are interested in, there will be additional skills related directly to that career. Although many of the above skills can be developed in other industries, specialist tourism-related skills are best learned by those within the tourism industry, such as tourism marketing jobs.
There are several Travel and Tourism courses online which help you develop these key skills, which are created by experts in the industry and prepare you for the career you want.
Do you have the skills to succeed?
If you are already equipped with the essential skills needed for your dream career in tourism, then online courses can help you expand your skills within a specific niche. For example, ecotourism is an area that is incredibly relevant to today's tourists and travellers, as more and more people are conscious of their impact on the natural world. 
In fact, ecotourism has seen growth year after year, so gaining skills in niches such as this will increase your employability and make you stand out to a recruiter.
Travel and tourism is a lucrative, fascinating, and diverse industry, with the opportunity to travel and learn whilst you work. Developing the key skills needed in this career is key to becoming successful as a travel agent, tour guide, cabin crew, or any tourism role you want to pursue.  
---
Browse Courses!