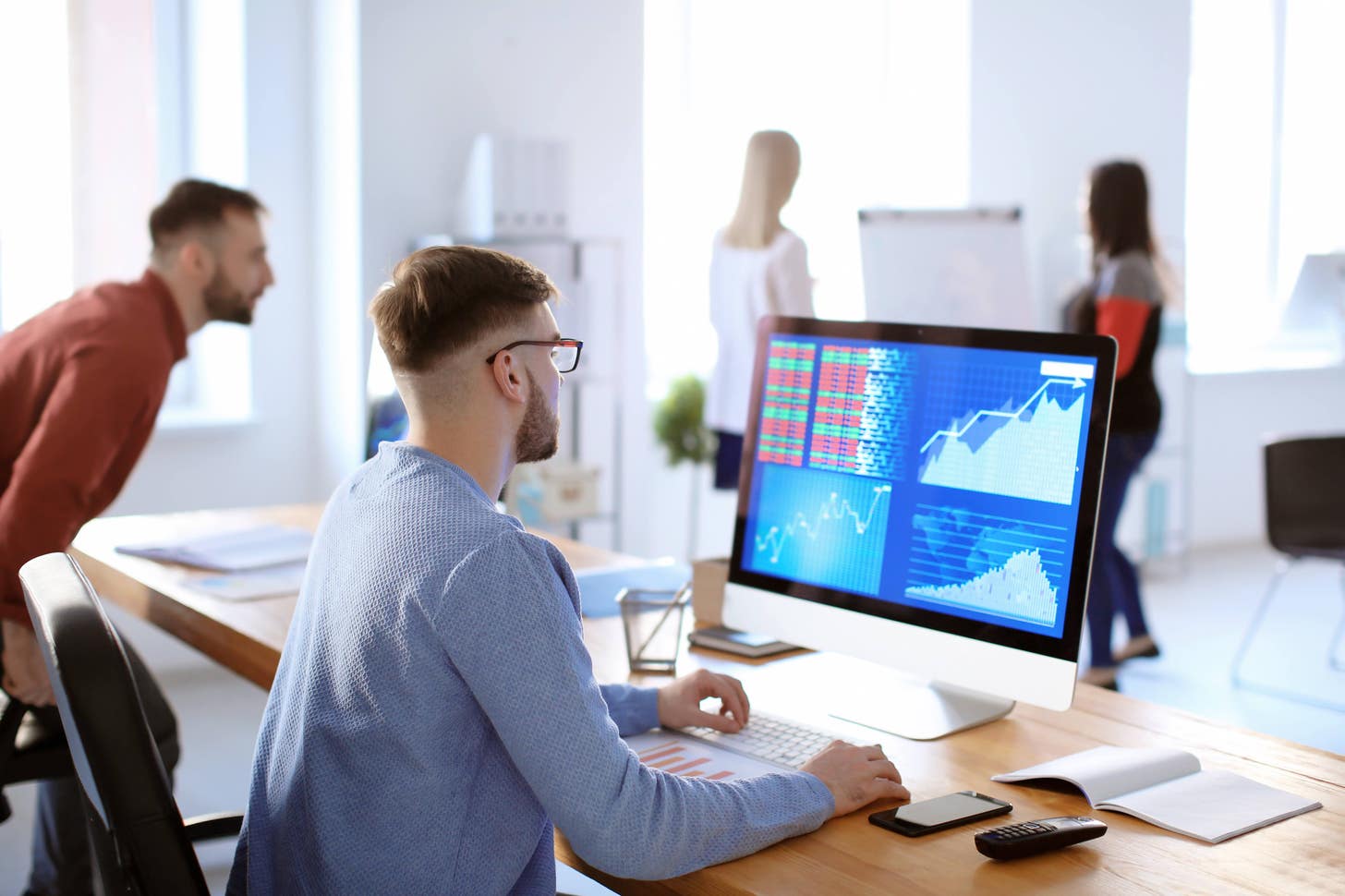 How to Become a Data Analyst
---
---
How to Become a Data Analyst
---
---
Do you have an excellent eye for detail and a passion for analysis? A career in the ever-growing data analytics industry could be perfect for you.
What Qualifications Do You Need to Be a Data Analyst?
In order to become a data analyst, a bachelor's degree in information technology, computer science or statistics will be highly regarded.
A knowledge of programming languages, machine learning, Microsoft Excel and project management will also expose you to more job opportunities, for which online courses are a great way of levelling up. Those looking to advance their data analytics career may also wish to undertake a master's degree in data science or big data management.
As a Beginner, Where Should I Start in Data Analysis?

Experience is essential for entry-level data analysts to get ahead in their careers. You may start off as an assistant or intern, developing skills on the job.
Work experience and participating in hackathons are some fantastic ways of building real-world skills. You may also wish to take online courses or watch e-learning tutorials to build complementary skills. Experienced analysts also recommend becoming a consumer of statistical analytics to improve your understanding.
Skill Set Required for a Data Analyst
Obtaining employment as a data analyst will require you to demonstrate a range of different skills, for example:
---
Strong mathematical, technical and analytical skills

Strong communication skills to produce clear reports

Critical thinking skills
Attention to detail

Problem-solving abilities

The ability to work to tight deadlines
What Does a Data Analyst Do?
Data analysts go over massive data sets to help companies improve or inform business practices. While similar to data scientists, data analysts are typically not responsible for creating the algorithms used for data mining. Instead, data analysts will tackle business tasks using existing tools, systems and data sets. This includes translating numbers, trends and trajectories from market research, sales figures and other business analytics into clearly communicated reports.
Some companies may merge the roles of data analyst and data scientist in their job openings. This means that you may find yourself doing everything from writing queries to working with relational databases, Hadoop and NoSQL.
Average Salary for a Data Analyst
Typical Duties for a Data Analyst
Though you'll be expected to carry out a whole gamut of tasks as part of your data analyst role, duties that will define your job are:
---
Collecting, manipulating and analysing data to inform business decisions
Estimating market shares and reducing costs
Resolving business problems using data analysis
Providing ongoing reports on obtained data
Maintaining databases and data systems
Collaborating with management to meet business needs
Popular Career Pathways for Data Analysts
Businesses of all types regularly advertise data analyst jobs, reporting great difficulty in finding highly skilled candidates. This represents excellent job prospects for data analysts, as well as high salaries. From working at multinational companies to small startups, data analysis allows for great flexibility and career progression.
Your experience in data analytics may also take you down the path of becoming a data scientist or data engineer.
Browse Data Analysis Courses Now!